ComputerSupport.com Among Top IT Consultants in Boston
Clutch has released their annual research on the leading Boston IT services companies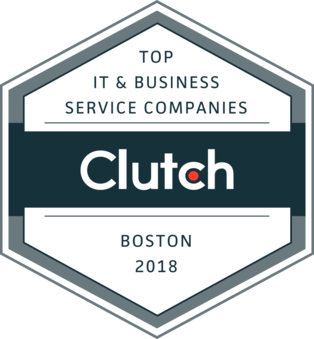 NATICK, MASSACHUSETTS – April 12, 2018
We are pleased to announce that in the most recent research conducted by Clutch on the IT support companies located in the Boston area, ComputerSupport.com achieved 2nd position.
Clutch is a Washington D.C. based ratings and reviews marketplace that focuses on business to business interactions. Clutch independently contacts our clients to gain insights on our performance. Our client stellar feedback enabled us to be named on the list of the Top IT Consultants in Boston.
At ComputerSupport our goal is to take the stress of IT services away from our clients. As one happy client stated, "They really make my life so much easier. I can sleep at night."
This is the quality of care that we aim to deliver for each and everyone of our clients. We provide personal care to each of our clients, making sure that they are heard and respected. This is a key tenant of our business approach and this has translated to our clients. The client went on to say:
"I have an account manager who will hear me out, research things, bring me back options, and kind of talk me through different options and approaches…I think that they put a lot of planning into things, so that when issues do come up, you can mitigate them very quickly and move on with your day. It's a very predictable and intelligent approach."
Our clients satisfaction is our number one priority, we couldn't operate without happy clients and we are very grateful that this commitment has been reflected in the Clutch 2018 Reviews study.