We Are ComputerSupport.com
We help business leaders get the most out of their technology investment, on-premise and in the cloud.
Meet ComputerSupport.com Team
Founded in 2006, ComputerSupport.com's mission is to help business executives get the most out of their technology investment. Our customers are in various geographies and verticals, but have one thing in common – they understand the value of IT and the impact great technology makes on their business operations.
ComputerSupport.com employs a team of certified engineers and technical consultants with focused competencies in emerging and complex technologies. Our engineers are consistently trained to stay proficient in the latest technologies and hold numerous certifications from industry leaders such as Amazon Web Services, HP, Cisco, Microsoft, Citrix, VMWare, and many others. With extensive qualifications and best practices knowledge, our consultants can effectively deliver the best of breed IT solutions for your business.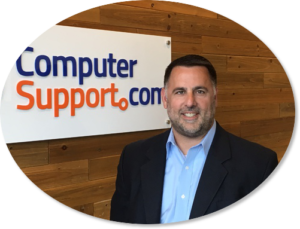 Eric Correnti
Chief Executive Officer
With more than 20 years of software and service industry experience, Eric leads the day-to-day operations and strategic direction of ComputerSupport.com. Eric has held executive and management positions in finance, business operations, and corporate development spanning companies such as Progress Software (Nasdaq: PRGS) and Oracle Corporation (NYSE: ORCL). Eric is a board advisor to small businesses, and has also led his own consulting company creating and supporting the strategic growth initiatives of businesses.
Outside of ComputerSupport.com, Eric is an avid Boston Bruins fan and is often found sitting at the soccer fields on the weekends.
ComputerSupport.com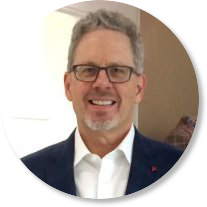 Rick Reidy
Strategic Advisor & Principal Partner
Rick has a storied career in the software industry spanning more than 25 years, starting as a software developer to eventually the CEO of Progress Software (Nasdaq: PRGS). Today Rick is focusing on being an angel investor, advisor, and board member of numerous companies. As the Principal Partner, Rick supports the senior leadership team and assists with strategic investments and partnerships to better support our diverse customer base.
When Rick isn't providing advice, he's an experienced pilot and aircraft owner, and enjoys flying to different locations across the US.
ComputerSupport.com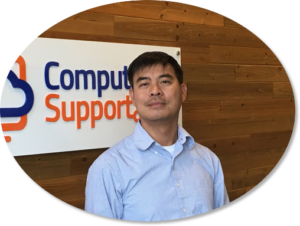 Alex Ho
Chief Technology Officer & Partner
Alex was the co-founder of ComputerSupport.com, and brings a deep understanding of the internal operations, along with the knowledgebase of our customers, to spearhead this function. Alex works to develop key partnerships and be at the forefront of new technologies in support of the growing complexities and needs of our customer's environments.
When Alex isn't working, he's an avid skier on the slopes of Vermont and enjoys sailing along the coast of New England.
ComputerSupport.com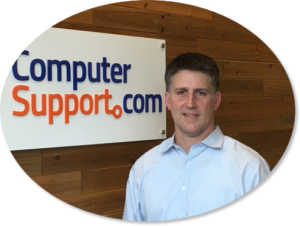 Charley Boudreau
Chief Operating Officer
Charley is responsible for leadership of the help desk, field support, escalation, and solution teams. He spearheads the project management, customer communications and the improvement of business processes as they relate to supporting our customers. Charley joins us with more than 20 years of IT Infrastructure experience from strategy, design, delivery, and support in a 24x365, follow the sun, end user and critical systems support environment.
When Charley isn't leading a major IT project, he's riding his bike in circles until he eventually finds his way back home.
ComputerSupport.com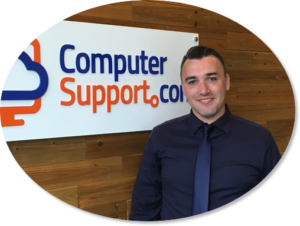 Liam Shea
Customer Success Team
An early employee of ComputerSupport.com, Liam has had the privilege of seeing the company grow from its humble beginnings. Through these years, Liam has held many roles, and his knowledge base has allowed him to successfully lead the Sales and vCIO Business Advisor functions. He is ultimately focused on collaborating with our customers by understanding their needs and matching them with the right technologies.
When Liam isn't speaking with customers, if he's not sitting at the football and baseball fields, he's watching the Boston Celtics.
ComputerSupport.com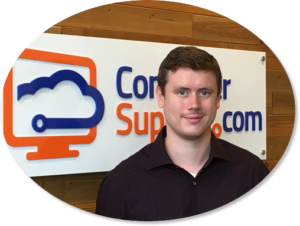 Jeremy Phillips
Help Desk & Field Support Team
Jeremy started his career with ComputerSupport.com as a Help Desk Technician, and quickly rose through the ranks to lead the Help Desk and Field Support Teams. Managing the first line of support for our customers, Jeremy thrives on having a well-balanced team of knowledgeable technicians that provides great customer service and support.
Outside of work, Jeremy enjoys the beaches in the summer and cheering on the Boston Celtics.
ComputerSupport.com
Don't Take Our Word For It. Hear What Our Customers Say
Computersupport.com was selected as our IT Service Provider offering a secure, cost effective and simple solution to our complex IT needs. The 100% cloud based solution we chose is a perfect fit for our entire team. It provides safe and fast access to all company data and email regardless of location. As a financial firm we are required to adhere to strict compliance rules and regulations with a focus on data/email archiving, protection and retention. Computersupport.com provided us a solution that met all those requirements and offered the peace of mind!
We engaged ComputerSupport.com to help us ensure our Amazon Web Service deployment was always available and properly protected. The ComputerSupport.com team helped us understand and overcome the risks, and showed us best practices and cost savings that we took advantage of. We are happy with the result.
We outsourced the business of running our network to ComputerSupport.com. The wide variety of expertise they bring to our company not only in running the existing network but in the telecom area, planning for growth and budgeting has been a tremendous asset. Our company is no longer reacting to adverse network issues; instead we are in a proactive mode of operations. I'm very pleased with our decision to outsource to ComputerSupport.com.
We chose Computersupport.com in October 2010 as our outsourced information technology provider.  We were looking for a company that would serve as a true business partner with us as we continue to grow our business.  In addition to replacing our front office system we moved our headquarters location last year.  The team at ComputerSupport served as a tremendous resource as we selected a new internet service provider, new phone system provider and moved our servers to a new location.  They have provided consistently good support and have become a trusted advisor.
ComputerSupport.com took over managing our IT and migrated our insurance firm to the ITAnyWhere Cloud platform. This has enabled us save money by not having to maintain on-premise hardware, and allowed my agents to work easily from anywhere. As a senior executive at the organization, ComputerSupport.com removed the IT headaches completely, and allowed me and my team to focus on my business. I would recommend ITAnyWhere Cloud to other firms in my industry.
If you are pondering on should I hire or outsource my IT department look no further than ComputerSupport.com. Here is a company that will keep your business technology running smoothly and continues to bring new opportunities to your business. We are extremely satisfied with ComputerSupport.com and all their employees, this has been the best decision and direction our company has gone, I only wish we did it years ago. They are very professional, responsive and give you everything you need to improve your business.
Computersupport.com was able to offer SCS Energy an extremely cost-effective and functional set of solutions to our rapidly changing Information Technology needs.  We have been extremely pleased with the implementation process for our ITAnyWhere Cloud and Egnyte systems and look forward to continuing our long-standing successful working relationship with Computersupport.com
Since switching to ComputerSupport.com outsourcing services about 2 years ago, my team was able to realize the expertise and agility of a true outsourced partner to accomplish our projects faster and get the right level of support  when needed.
The decision to outsource our helpdesk and network management with ComputerSupport.com has been one of the largest technology victories for us. Having the team supporting our 200 users and coast to coast operation has allowed me to sleep better at night. Their assistance in opening two new regional offices as well as completing our nationwide MPLS network made the projects easy. Other than the network and server management, which is huge, having our own full time help desk resource on site at our main office as well as their ability to get hands on help into our remote locations from New Hampshire to Alaska has been key to providing the support our uses have needed.
The time had finally come for our accounting firm to overhaul our operating system & network. Though a seemingly daunting task to us, ComputerSupport.com seamlessly integrated our current software with the new system with minimal down time. Couple this with knowledgeable & responsive support makes ComputerSupport.com the right choice for us.
Computer Support did a great job helping us relocate. Our staff was up in running this morning without a hitch. Farkhad was a pleasure to work with and smoothly handled any of our many requests during the start-up. Liam planned the relocation project very well. The entire Computer Support team did a great job!
As a start-up, ComputerSupport.com was instrumental in getting our cloud IT infrastructure implemented and operational within a very short time frame.  This allowed us to conduct business and generate revenue much faster than if we tried to do this in-house.  It is a cost effective solution that does not sacrifice service or support in any way.  The support is actually much better then what I had previously experienced working at large corporations.  The knowledgeable staff consistently turns around service calls faster than we are all accustomed to. I am very happy with our decision to use ComputerSupport.com as our technology partner.
ComputerSupport.com's team recently assisted us with a successful migration to a new cloud platform. They ensured a smooth, stress-free transition by efficiently ironing out any kinks we encountered as they arose. The team was organized and well managed, comprised of dedicated, accountable IT professionals. ComputerSupport.com is deserving of my sincerest compliments and gratitude for the great work accomplished in transitioning us to our new cloud platform.
ComputerSupport.com did a great job supporting our organization through an email migration to Office 365. Their team is highly dedicated and helpful. They are detail-oriented, reliable, and responsive to individual questions– no matter how big or small. We were very satisfied with the quality of their customer service and strongly recommend them!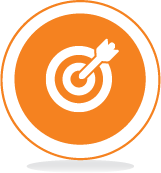 Our Mission:
Our mission is to help business leaders get the most out of their technology investment, on-premise and in the cloud.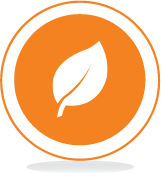 Our Values:
We are eager to learn and constantly learning, passionate about technology
We deliver 110%, and everyone is a team player
We understand the urgency in the services we are delivering
We respect and understand the customer