ComputerSupport.com Wins Clutch Global Award
Clutch has released their annual research on the leading B2B companies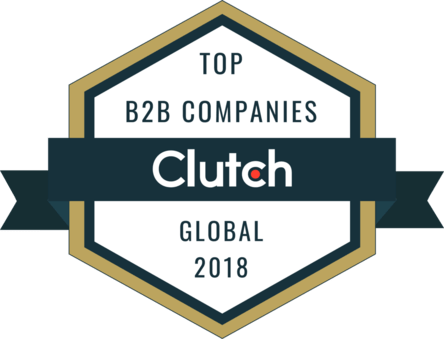 NATICK, MASSACHUSETTS – December 11, 2018
Our digital world is advancing faster than ever before. Technological developments have revolutionized the way that businesses interact with their clients. A good business adapts to these changes; a great business leverages these developments to propel themselves to new heights. We at ComputerSupport.com help our clients be great businesses. As a managed IT services provider, we help business leaders get the most out of their technology investment, on-premise and in the cloud. So, we're proud to have our hard work recognized by Clutch.
Clutch is a B2B reviews and ratings platform based in Washington, D.C. They perform in-depth research on companies for numerous industries, evaluating each agency on social media presence, industry expertise, and client projects. The best companies are then ranked on Clutch's website according to their industry, based on their ability to deliver the finest solutions to their clients. We've scored a position amidst Clutch's top managed IT service providers.
While we're proud of this achievement, what we're most proud of are our client reviews. Clutch conducted telephone interviews with our clients to get the inside perspective on what it's like working with us. As seen on our Clutch profile, our clients have given back to us by providing stellar reviews. Here's just a taste of what they've said:
"They have a phenomenally well credentialed and intelligent group of technical professionals." – MIS Director, APS Medical Billing
Read the full review on our Clutch profile. Our expertise is so superior among managed service providers that we're also featured on Clutch's sister website, The Manifest. The Manifest is a site of guides to top service providers and industry trends. We earned our spot on their list through our market prominence, our high-quality work, and our consistent delivery to our clients.
We want to continue providing our project-based and emergency on-site IT support for years to come. With our high rankings on Clutch and The Manifest, we're even more motivated to serve our clients with our best effort. We're grateful to the Clutch team for their research and recognition, to our clients for their reviews of our projects, and to all who have helped our company grow.