ComputerSupport.com Recognized for Excellence in Managed IT Services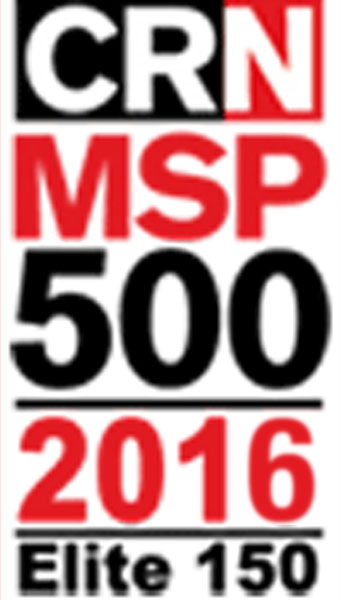 [BOSTON, MASSACHUSETTS] [February 17, 2016]
ComputerSupport.com, proudly announces that CRN®, a brand of The Channel Company, has named ComputerSupport.com to its 2016 Managed Service Provider Elite 150 of CRN's 2016 Managed Service Provider 500 (MSP500) list in the Managed IT Services category. This annual list recognizes North American solution providers with cutting-edge approaches to delivering managed services. Their top-notch offerings help companies navigate the complex and ever-changing landscape of IT, improve operational efficiencies, and maximize their return on IT investments.
In today's fast-paced business environments, MSPs play an important role in helping companies leverage new technologies without straining their budgets or losing focus on their core business. CRN's MSP 500 list shines a light on the most forward-thinking and innovative of these key organizations.
The list is divided into three categories: the MSP Pioneer 250, recognizing companies with business models weighted toward managed services and largely focused on the SMB market; the MSP Elite 150, recognizing large, data center-focused MSPs with a strong mix of on-premise and off-premise services; and the MSP Hosting Service Provider 100, recognizing MSPs focused primarily on off-premise, cloud-based services.
"We are honored to be chosen for the MSP Elite 150 list, this award signifies industry recognition and provides another milestone in our growth", says Kirill Bensonoff, ComputerSupport.com's Managing Partner, "We are celebrating our 10th year in 2016, and are looking forward to another great year and to bringing our customers more value and expertise".
The MSP 500 list will be featured in the February 2016 issue of CRN and online at www.CRN.com/msp500.
About the Channel Company
The Channel Company enables breakthrough IT channel performance with our dominant media, engaging events, expert consulting and education, and innovative marketing services and platforms. As the channel catalyst, we connect and empower technology suppliers, solution providers and end users. Backed by more than 30 years of unequaled channel experience, we draw from our deep knowledge to envision innovative new solutions for ever-evolving challenges in the technology marketplace.
About ComputerSupport.com Boston
Founded in 2006, ComputerSupport.com's mission is to harness the power of technology and help business leaders get the most out of their technology investment, on-premise and in the cloud. The company's flagship ITAnyWhere Managed, ITAnyWhere Cloud and ITAnyWhere Pro products and services helps hundreds of businesses stay competitive with innovative use of technology.