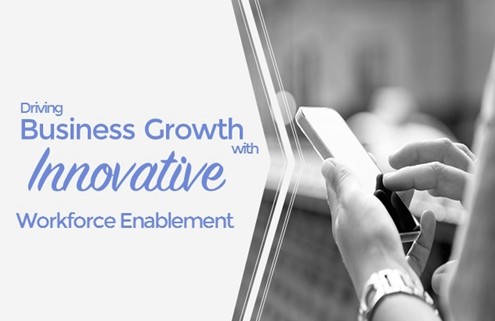 Are you an I&O leader or CIO? Do you feel increasingly faced with the need to provide effective technological solutions in order to raise workers' autonomy and drive greater business growth? If not yet, you need to read through as your CEO or CFO may have had the concerns ——
A survey of more than 2,700 executives in 27 countries conducted by Oxford Economics and SAP last year, titled 'Workforce 2020', reveals eye-opening accounts of how companies lack the organizational structure and resources to effectively manage employees. Here are some of the top findings:
Only a third of executives from the consumer goods industry say they uphold a strong vision for building the required workforce in three years
Less than 40% of consumer goods executives have prepared plans for employee succession in key positions for the future
60% of workers concur that their company lacks the leadership to become successful
Only 27% of workers expect to obtain expertise in cloud computing in three years
More than half of employees are of the view that their company does not provide the tools for career advancement and job skills development
The survey reveals shocking accounts of the anticipated large skills gap between the emerging technologies and the infrastructure set in place by companies to facilitate its use. With the explosive growth of companies adopting cloud computing in particular, the research indicates that there will be a shortage of professional IT staff required to support it.
This phenomenon comes as an extension of sociotechnical systems – an organization structure that encompasses the interactions between the use of technology with workforce labor for the purpose of fostering greater worker productivity and cohesion.
Therefore, executives need to take active steps and lay the groundwork that will help to drive innovative workforce enablement and future business growth.
What is workforce enablement?
Workforce enablement refers to raising the autonomy of workers by increasing their access to technology in the form of devices, security, and systems, to drive higher efficiency and success. The workforce requires convenience when visiting chemical plants, clients' offices, or when traveling abroad. Access to mobile technological solutions through policies such as BYOD, is a step in the right direction, helping achieve workforce enablement.
Top trends affecting the IT landscape
I&O leaders need to stay informed of the current trends and anticipate future changes that may potentially have significant implications for business. This would allow them to think, strategize, and implement the lacking systems and processes in line with the needs which will help them fulfill crucial organizational goals as well as achieve efficient workforce enablement.
The trends are as follows:
Growing need of industrial-organizational psychologists
The rise of organizational psychologists in the workforce seeks to show a commitment by firms to increase worker motivation and morale. According to the Bureau of Labor Statistics of the US government, there has been an estimated growth of more than 50% in the number of industrial-organizational psychologists between 2012 and 2022 – stark evidence of this trend.
PC investments to be replaced with mobile investments
The trend of going mobile is not limited to customers; corporations are also shifting towards mobile in terms of their investments which are at the expense of their PC ones. The growing number of customers who access the internet from smartphones, nearly 80% (GlobalWebIndex) of all internet traffic, suggests that firms will capitalize on this trend via investments in mobile operating systems. According to Schadler et.al (2014), this opportunity has already pushed firms to respond through mobile technology investments.
Growth in wearable technologies
The launch of Google Glass and Apple's iWatch release is anticipated to provide immense opportunities for workforce enablement. According to a report by Johnson et.al (2014), Google Glass has already proved useful in facilitating surgeries, and is likely to be an important extension in the BYOD policy of firms.
Apple's iWatch can also provide important customer interaction tools. According to research by Johnson et.al (2014), the iWatch can help facilitate better service in hotels using check-in solutions via the iWatch, for instance.
How firms can create a resilient workforce?
No.1: Industrial-organizational psychologists – I&O leaders need to prepare for the growing competitiveness that can affect their department and their organization as a whole. Competitors will seek to employ the best industrial-organizational psychologists to cater to the psychological and emotional needs of their employees.
I&O leaders need to start developing a better understanding of what drives motivation in employees and begin developing practices that are aimed to increase it such as giving greater autonomy in line with the technology staff use.
No.2: Invest in new systems and equipment such as solid-state drives to boost speed and performance of PCs as they age over time and hinder productivity. Upgrading the operating system can also curb many of the problems associated with outdated PCs.
No.3: Begin tests experimenting how wearable technologies can enable better workforce management. Joint sessions with marketing, finance, R&D and application developers to plan and optimize their workplace settings. Any work practice using wearable technology must be foreseen from the point of employees and customers.
https://www.computersupport.com/wp-content/uploads/2015/05/Workforce-Enablement.jpg
400
495
Kirill Bensonoff
https://www.computersupport.com/wp-content/uploads/2019/08/StratusPointIT-ComputerSupport-logo.png
Kirill Bensonoff
2015-05-28 17:18:47
2015-06-04 13:41:47
Driving business growth with innovative workforce enablement