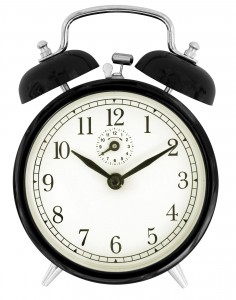 Businesses today often rely on offsite services for everything from application functionality to data storage. These solutions, which are hosted in the cloud and accessible from a variety of devices, give professionals the ability to reach their files and software from anywhere.
One major selling point to businesses considering making a switch to cloud hosting is the lack of downtime in the event of an emergency. Mother Nature can wipe out an office complex in only a few minutes, taking with it the vital PCs and servers used to power daily operations. Through a cloud service, business information is stored off-site, in a secure location, allowing for continuity in the event of a disaster.
Data Restoration
But with so many cloud vendors, businesses have a variety of options. It's important not to settle for a vendor who might not have your business's best interests at heart. Even if you're currently under contract, it's important to ensure the vendor is meeting its promises regarding uptime, security, and reliability.
One promise many cloud vendors make involves data restoration. Files can easily be lost due to user deletions or hard drive errors, so it's imperative that all cloud vendors are backing up data offsite. But even if a vendor promises this, how do businesses know files will be restored quickly in the event they're lost?
Testing the System
Unless a business has an error-prone employee on staff, chances are its cloud vendors aren't asked to restore files very often. But a file restore request may be exactly what a company needs to test its cloud service. This request can provide valuable insight into response times and vendor abilities, possibly helping vendors decide whether to continue with a provider or not.
An important part of disaster recovery is having quick, efficient restoration of the files and apps a business needs. By carefully checking SLAs and occasionally testing a provider's restore capabilities, a business can learn just how a vendor will perform in an urgent situation.
https://www.computersupport.com/wp-content/uploads/2014/06/clock-236x3001.jpg
300
236
Kirill Bensonoff
https://www.computersupport.com/wp-content/uploads/2019/08/StratusPointIT-ComputerSupport-logo.png
Kirill Bensonoff
2014-06-13 06:00:24
2018-01-16 12:04:13
Have You Tested Your Vendor's Restore Speed Lately?