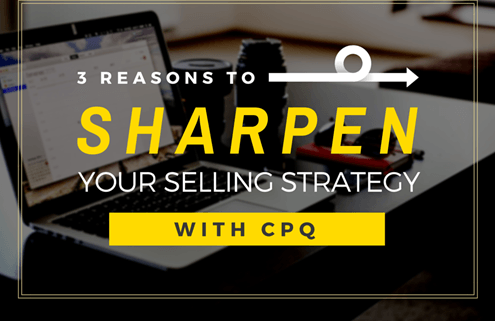 Configure, price and quote (CPQ) as well as lead management top the list of the hottest technologies that sales depend on not only in 2015 but moving forward as well. Currently, topping the list of the hottest marketing technologies are marketing performance management, digital marketing hubs and marketing analytics. When it comes to the hottest customer service technologies, customer engagement centers, SaaS-based customer service, and customer self-service make the top three.
Across all CRM areas, cloud has now gone mainstream; actually, in the coming years, cloud or SaaS-based deployments shall reach 50% of CRM deployments. The highly common deployment model will be a combination of on-premised and cloud CRM apps.
Today, CPQ (Configure, price and quote) continue to top the list of CRM technologies that clients evaluate and adopt to gain the best business value from their selling strategies. Some of the leading CPQ providers include:
Oracle CPQ
FPX
Cincom
CallidusCloud
Apttus
SteelBrick
PROS Cameleon
CPQ is and will continue to stay in power as a hot technology because of the following reasons:
Increased CPQ's global scalability
One of the main reasons why there has been accelerated adoption of CPQ is because of its global scalability across pricing scenarios, selling strategies, industries, and channels. Many cloud platforms, Salesforce included, are now making it possible for businesses to scale their fulfillment, service, pricing, and selling strategies within seconds. This is unlike the many hours it took with the on-premise applications.
Another reason that increases the value of CPQ is the rising complex nature of integrating service bundles for certain markets as well as the complex nature of the new product configurations.
Delivering effective sales improvements
There is no doubt that isolating contributions of any enterprise-wide system is challenging. So what are some of the factors that make it hard to measure system effectiveness? Some of these factors are:
Pricing data inconsistencies
Product data inconsistencies
Change management challenges
Legacy system integration
Companies that opt to replace competing and multiple manual CPQ systems with an enterprise-wide system experience a huge reduction in their sales cycle times. These companies also experience increases in win rates, renewal revenue levels, and average deal sizes.
Growth in quoting and/or deal intelligence adoption
Many factors drive quoting and/or deal intelligence adoption. Some of these are:
Knowing the most profitable deals
Gaining great insights into proposed discounts
Knowing the impact of revenue schedules on profitability
Today, companies are striving to improve their general selling process based on lessons learned. These are just some of the many reasons behind the staying in power of CPQ as a hot technology.
Jenny Richards is a freelance content writer. She has contributed informative and exclusive articles on technology, software, web hosting, internet, etc online for many years. She earns her expertise in Salesforce and CPQ with years' dedicated researches.
https://www.computersupport.com/wp-content/uploads/2015/07/CPQSharpenStrategy.png
400
495
Kirill Bensonoff
https://www.computersupport.com/wp-content/uploads/2019/08/StratusPointIT-ComputerSupport-logo.png
Kirill Bensonoff
2015-07-24 10:10:18
2022-07-27 06:32:51
Top 3 Reasons To Sharpen Your Selling Strategy With CPQ