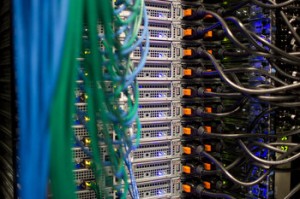 For businesses of all sizes, the move to the cloud is proving to be a gradual one, with many organizations choosing to dip a toe in the water first. In the cloud industry, that "toe" is more of a hybrid solution, where businesses continue to store some data or applications locally while also relying on cloud solutions for some operations.
What is Bare Metal?
In a bare-metal environment, the virtual machine is installed directly on a piece of hardware, rather than within a host operating system. This is designed to increase scalability and flexibility and has proven popular within some industries.
But is it the best option for every business? Not necessarily. The bare-metal approach has been found to be ideal for those organizations regularly in need of fast data-intensive functions. Environments with software developers or data scientists may find the latency in hosted virtual machines frustrating and bare-metal solutions can resolve that.
The SMB Connection
For SMBs, however, a bare-metal solution may lead to the quick realization that they've bitten off more than they can chew. Setup and support of bare-metal environments can be involved, especially for those businesses that lack access to full-time IT support for their servers.
SMBs often outsource those operations that would normally require heavy-duty server work, if they employ those operations at all. With a bare-metal approach, organizations find they are unable to provision bare-metal servers as easily as they can with a virtualized environment.
For businesses dealing with big data analytics or app development on site, a bare-metal solution could prove to be the best option. However, the simplicity of housing data in a virtualized environment will likely be the best choice for SMBs, who experience no latency. Only those conducting highly complex operations are likely to see any slowdown in a virtualized environment.
https://www.computersupport.com/wp-content/uploads/2019/08/StratusPointIT-ComputerSupport-logo.png
0
0
Kirill Bensonoff
https://www.computersupport.com/wp-content/uploads/2019/08/StratusPointIT-ComputerSupport-logo.png
Kirill Bensonoff
2014-03-17 09:00:21
2018-01-16 11:40:59
Is the Bare-Metal Cloud the Solution for Your Small Business?