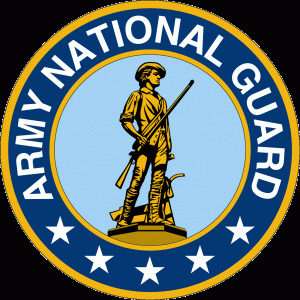 As the country honors its military veterans this Memorial Day, ComputerSupport.com is pausing to pay tribute to the military members on its staff. One member of our staff who also serves our country is Robert Beltran, a Chicago native who currently serves as technical support engineer at ComputerSupport.com. He is also finishing a six-year commitment with the Illinois Army National Guard.
Beltran's interest in technology began at a young age. During his sophomore year of high school, he was named the Wallis Annenberg Scholar from the University of Southern California. This allowed him to attend USC for the summer of his sophomore and junior year of high school. After high school graduation, Beltran simultaneously joined the Illinois Army National Guard and began pursuing a degree in information technology at Robert Morris University. After achieving his bachelors degree with honors, Beltran recently received a Masters degree in management information systems with a minor in information security. Recently, he spoke to us about his military background and his future plans as a technology professional.
Q: Could you tell us a little about your role at ComputerSupport.com?
A: I currently serve as a technical support engineer/account manager for one of ComputerSupport.com's larger accounts that is currently utilizing us as their Managed Services Provider. I am currently working remotely at our client office in Lisle, IL and provide support to their 16 sites, which are primarily located on the east coast. My role is to ensure our customers are being properly taken care of and that our customers are 100% percent satisfied with the service they receive and, most importantly, that their IT needs are being met daily. As an account manager, it is important to mention that my job entails that our customers are achieving the highest level of uptime, best recommendations, maintenance, and ensuring proper communication of all technical updates or issues to all users.
Q: You also have a military background, including serving as a Chemical Specialist with the Army National Guard. How do you feel your time in the military has helped you in the work you're doing today?
A: The time I have spent in the military has allowed me to grow as a person and develop values such as loyalty, duty, respect, selfless service, honor, integrity, and personal courage. Every day in my life, I apply the values I developed in the military. The work I complete is surrounded by those values to ensure the job is completed to the best of my ability. As well, I was able to develop the skill of leadership that has allowed me to have confidence and motivation to know that my fellow colleagues can trust the decisions I make. It also helps influence different alternatives to resolving issues.
Q: Congratulations on recently completing your master's degree. As a technology professional, I know you're excited about the future of cloud computing. What are your future goals?
A: As a technology professional, it is a very exciting time to be involved in technology and cloud computing itself because we now live in a generation where almost anything is possible and a simple idea can change many things in the IT industry. My future goals are to continue to be a student of technology and try to learn as much as I can. I have plans in the near future to obtain a few IT certifications which include CCNA, Security+, and VoIP. I want to keep evolving as the technology professional I am and move into a stronger leadership position to better develop people around me and myself. Lastly, I look forward to continuing to grow with ComputerSupport.com and working towards the vision of delivering premier customer service to our clients.
https://www.computersupport.com/wp-content/uploads/2019/08/StratusPointIT-ComputerSupport-logo.png
0
0
Kirill Bensonoff
https://www.computersupport.com/wp-content/uploads/2019/08/StratusPointIT-ComputerSupport-logo.png
Kirill Bensonoff
2014-05-23 06:00:00
2018-01-16 11:53:13
ComputerSupport.com Honors Its Military Employees This Memorial Day