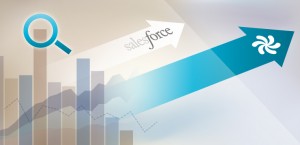 Salesforce has been a leader in cloud software deployment, with the popular software often serving as a business's first foray into cloud functionality. Recognizing this, the software provider has often served as a leader in the field, integrating other apps to offer big-business features to businesses of all sizes.
A recent announcement from the company has many help desks taking notice. Salesforce is offering applications the ability to embed videos in their applications to better help customers. This will let businesses create professional videos that address their most common issues, reducing the load on their customer support and business tech support staff.
Desk Application
This feature has already been incorporated into Desk, Salesforce's customer support module. Desk users can now embed how-to videos into their support centers to create quick, friendly help to customers. Many businesses have found that a well-produced video can go much further in helping customers with an aspect of their businesses, since information can be demonstrated on the screen, rather than relying on words to convey it.
By cutting down on their help desk calls, businesses can cut down on call volumes, allowing them to reduce staff and save money. This process also gives customers more immediate help 24 hours a day, showcasing your business's commitment to providing high-quality customer service.
What's Next?
Salesforce recognizes that video is the future of tech support, perhaps following in the lead of companies like Amazon. With Amazon's Mayday Button, customers have immediate help via live video chat, connecting with an Amazon support representative to walk them through each step of the process.
In a cloud-centered world, businesses will no longer require on-site tech support for software issues. Whether employees connect with software-specific customer support representatives or their own general tech support personnel, the ability to connect by web chat will open up possibilities for businesses of all sizes, helping them save money and centralize tech support to one location.
https://www.computersupport.com/wp-content/uploads/2014/08/salesforce-analytics-e1424121493434.jpeg
146
300
Kirill Bensonoff
https://www.computersupport.com/wp-content/uploads/2019/08/StratusPointIT-ComputerSupport-logo.png
Kirill Bensonoff
2014-08-06 06:00:07
2019-09-30 11:53:32
Salesforce's Video Help Feature Signals Future for Cloud-Based IT Support