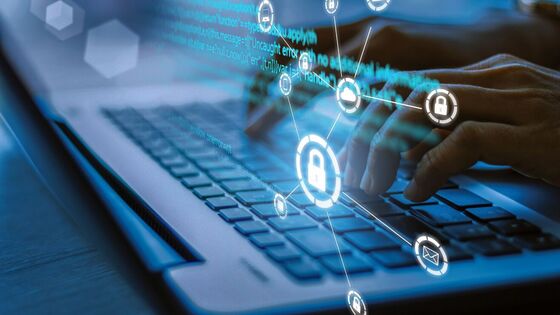 With a more distributed workforce, your organization is exposed to a series of new threats. Everything must be monitored to ensure that if anything goes wrong, the issue does not lead to a massive data breach in your business.
Keeping your hybrid office setup safe can be challenging. By taking the time to understand the challenges early and addressing them before they become security emergencies, you will be saving your business a ton of money.
Secure access
Making sure that your team not only has a VPN to use, but also that they know how to use it properly is a critical first step in protecting your hybrid office setup. The best systems use an automated approach where team members utilize preconfigured devices that will not login to your network without proper authentication. These setups are crucial because they give you more control over the protocols that are in place and remove human error from the process.
Strict access control for employees
There is a need for strict access control for anyone who needs to use the network. At the basic level, you need two-factor authentication or multi-factor authentication. On top of strong authentication practices, you should implement role-based access control (RBAC) to make sure that if anything does happen, you will be able to mitigate the damage inflicted on your IT assets.
With RBAC, employees can only access files that are critical to their roles. This makes it harder for hackers to gain full access to business data. Also, even if they get access, their possibilities will be limited.
Disaster recovery and backup services
This is imperative for basically every organization, regardless of their office structure. A robust backup and recovery plan is something that could potentially save your organization numerous times. It doesn't just help you stop hackers from stealing your business data, because you can erase everything and restore from the backup, but it also protects it against natural disasters.
You need to make sure that you keep a full disaster recovery plan in place to cover any potential problems that can come up.
Network monitoring
Strong network monitoring practices help you catch problems before they become serious threats. With network monitoring, you are watching your network for anything unusual, suspicious activities, malicious code, or unauthorized access. When you take a proactive approach, you start noticing little things that might take down your network and you will be able to stop them in a timely manner.
Patch management
Keeping work-related devices up to date can be a simple way to reduce potential attack vectors. The challenge is that patch management can become a monumental task as your business and workforce evolve.
Patching your software regularly is mandatory because it will address security issues that exist in your system. These security issues can be exploited by perpetrators to gain unauthorized access to your network.
DNS Filtering
When your employees are working from home and are outside of the protection of the corporate firewall, a DNS filtering solution can help prevent a malware infection keeping your corporate data and your employees' devices safe. By redirecting users' web traffic through a cloud-based, DNS security solution, businesses can enforce web access policies, block malicious websites, ensure regulatory compliance, and stop threats at the network's edge.
Mobile Device Management (MDM)
MDM is hugely important with distributed workforces. It allows you to monitor and manage the devices your staff utilizes. If something suspicious occurs, you can lock down and wipe the device before hackers have a chance to access the data (or your network). Mobile Device Management will ensure that any device used by employees is as secure as possible. This helps a lot, especially if you have a bring your own device policy in place.
IT Security Training
Creating good habits is crucial when it comes to hybrid workforce. It is not enough to simply install security software and monitor your network. You need to make sure that your staff knows what good security practices look like. That's where training sessions come in. You can't rely on people reading through documentation and remembering everything.
Security training gives you and your team hands-on experience that helps you learn the best security practices. It includes security drills, like sending out fake phishing emails to employees to make sure the training sticks. All it takes is one employee not paying attention when they check their email to compromise your entire organization.
Looking for help securing your hybrid workspace?
We have been helping organizations secure their offices for more than 16 years and have the skill set necessary to implement strong remote working practices. We can also train your team on the best IT security practices and help create good habits that are going to keep your company safe.
As the world adapts to new ways of working, the security needs of these setups are slightly different from the needs of the traditional office structure and will continue to evolve.
https://www.computersupport.com/wp-content/uploads/2023/01/Securing-Hybrid-Workspace-min.jpg
315
560
Mihai
https://www.computersupport.com/wp-content/uploads/2019/08/StratusPointIT-ComputerSupport-logo.png
Mihai
2023-01-30 05:17:03
2023-01-30 05:18:22
Securing The Hybrid Workspace