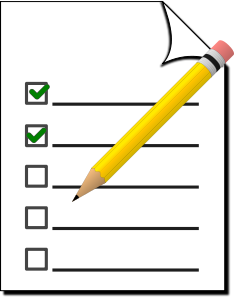 For months, businesses have been told about the importance of adopting cloud technology as part of operations. But a new study from Microsoft may provide concrete proof of the benefits of cloud migration. The data, which will be presented at the company's upcoming partner conference, shows that cloud computing could have a tangible positive impact on a business's bottom line.
The Results
For the survey, IDC looked at Microsoft partners and found that those who earned more than half of their revenue from cloud efforts earned 1.5 times more gross profit percentage than those with less of a cloud presence. Throughout the survey, results for cloud-enabled partners were more positive than those who weren't as cloud-friendly, including:
1.6 times the recurring revenue as a portion of total revenue
1.3 times higher new customer ratio
1.5 times gross profit percentage
Microsoft regularly commissions IDC to conduct surveys to determine the state of technology. For this study, IDC surveyed 800 partners, working extensively with 20 of them to research best practices of some of the most successful cloud practices.
Reluctant Partners
Perhaps the most interesting part of the 500-page transcript is the reluctance of many partners to make the move. While many of these partners hold the belief that on-premise is better, IDC's data showed concrete evidence that the opposite is true. In key metrics, the study showed that cloud partners outperform non-cloud partners in key metrics.
One important takeaway from the survey is that the transition from on-premise to cloud can result in a brief loss of revenue. This is especially true if a business is switching to a different revenue model as a result. Many businesses transition from a business model that is transaction-based to one that is based on recurring revenue, which can create a brief interruption in profits. But the study shows that businesses are able to recover from this loss and make it up in additional revenue quickly.
https://www.computersupport.com/wp-content/uploads/2019/08/StratusPointIT-ComputerSupport-logo.png
0
0
Kirill Bensonoff
https://www.computersupport.com/wp-content/uploads/2019/08/StratusPointIT-ComputerSupport-logo.png
Kirill Bensonoff
2014-05-12 06:00:12
2021-06-23 06:00:49
Study Shows Cloud Partners Outperform Others