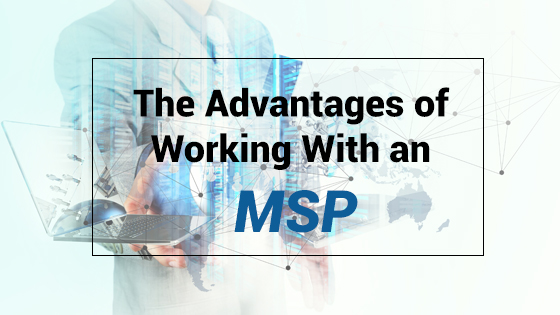 If you are considering externalizing your IT needs to an IT Support company, mainly an MSP (Managed Services Provider), you should know that there are many advantages to such a move. You have a marketing department, a sales department, as well as a product development one, and in each there are experts handling the day to day tasks. Why would the situation be different when it comes to the IT needs?
Instead of worrying about your IT, leave that department to experts, just as you do with the other aspects of your business. ComputerSupport.com works as an extension of your team and it can help you manage your IT so you can focus on your business. Let's meet and see how we can support you. Contact us! Furthermore, here are some of the benefits of working with an MSP:
Fills a knowledge and expertise gap in your company
Let's face it, we cannot know everything, and we cannot be experts in everything. Each employee as a different set of skills, and without an IT department, there are gaps in terms of technical expertise. Even with a dedicated IT department, employees cannot cover all grounds, as an MSP can. It is essential for any company to admin there are departments where help is needed, like the IT department, so it can see improvement, and eventually save both time and money.
Helps you win more time for what matters to your business
If you run a small but growing company, you may end up feeling the work can be overwhelming, and that it exceeds the allocated hours. As the business grows in terms of sales or marketing, the IT department can become overlooked. If things run smoothly, why change it? However, the growth of the company and of the day to day activities impacts all departments, including the IT, and this is where an MSP can fill in the gap. If you choose to get the right assistance and support for your IT, you will avoid a difficult moment when your systems and infrastructure will be overwhelmed, and that moment is not a question of if, but of when.
Working with an MSP can help you face difficult time frames such as holiday rush of orders, and can also help you draft up a plan for a whole year so you can be perfectly aligned with whatever situation might happen in the future. If you are prepared, your business can survive any challenge.
You can keep up with technology
While you are busy growing your company, and making sure that you have all the tools you need to be successful and competitive, technology develops at a high pace, and you could wake up in a second to realize that you are running behind of the great advancements happening in this field, advancements that could simplify your workload. Time is of the essence in any business, and technology helps us save this precious time with tools and automations, for example.
Even if your IT department is made of exceptional people, nobody can be up to date with the latest advancements in all fields, starting from the latest website plugins to the very best CRM systems. This is where an MSP can help a great deal, as nothing is left behind, and with their help, you are also connected to the newest technologies.
Conclusion
Always remember that working with an MSP is about a partnership: if you succeed, they succeed, so their best interest is your best interest. If you study the market and ask people that are already working with a dedicate IT Support company, the answer will be that they wish they had made this step sooner. As the IT Support solutions nowadays can be tailor made to your own needs, you can rest assure that the best option will be found for your company as well.
https://www.computersupport.com/wp-content/uploads/2017/06/The-Advantages-of-Working-With-an-MSP.jpg
315
560
Raluca Neagu
https://www.computersupport.com/wp-content/uploads/2019/08/StratusPointIT-ComputerSupport-logo.png
Raluca Neagu
2017-06-06 09:07:15
2017-06-07 05:46:59
The advantages of working with an MSP