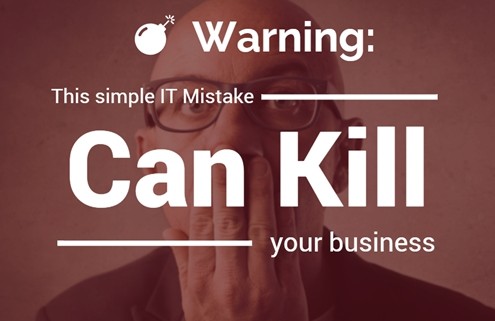 The use of pirated and unlicensed software may not be that common on the commercial level than it is on the consumer level. However, the implications for businesses using unlicensed software are worse due to the risk of fines, security and maintenance concerns, and damage that is caused to their brand image.
According to the Business Software Alliance's Global Business Survey conducted last year, the worth of unlicensed software use amounts to $60 billion worldwide. In North America alone, the cost of using unlicensed software was $10.9 billion and even that is far less than those in other regions. The survey further reports that although IT managers across the world acknowledge the issues and concerns of using unlicensed software, less than half of them report to using fully licensed software.
This goes to show the seriousness and concern of businesses that rely on using pirated software to perform business functions.
Dangers of unlicensed software use
Security risks
"There is a disturbing disconnect between awareness of the dangers of unlicensed software usage and actual steps taken to address the problem. Users realize that unlicensed software can introduce malware and leave them vulnerable to hacker intrusion and data loss, yet many fail to do anything to protect themselves or their organizations."
— Roland Chan, BSA Senior Director of Compliance Programs, Asia Pacific
Businesses that use pirated software are very likely to experience software security issues as the vendor from whom they purchase the software is not a certified distributor of the software. In essence, the person who sells the software is somebody who the business does not know about leads to trust issues. This is exacerbated when the unlicensed software that is purchased form a critical part of the entire business operation.
More importantly, a business cannot determine if the unlicensed software has any kind of viruses such as malware or Trojans which can disrupt the system nor can they check if it functions smoothly. For instance, it is very common for businesses to download software applications from internet and use an unlicensed product key to gain access to the full features.
However, the downloaded software can contain many viruses, a fact that is only realized in the event of a major system failure or data corruption.
Risk of penalties
Organizations should also not underestimate the risk of penalties which they may be charged with for using illegal software.
One example of this is of a small business that was recently fined for not complying with Adobe's license policy.  The firm, which was using the Adobe Master Collection software suite, had obtained a 2-user license policy. However, their IT staff member installed the applications on each staff member's computer, a direct breach of the 2-user license policy. The firm was then caught and fined by Adobe who levied a fine substantial enough for the business to be on the verge of bankruptcy.
Businesses should take these risks into account and always opt for investing and installing fully license software as the costs of not complying with the software policy will significantly outweigh that of the software.
Diminishes brand image
Following from the previous point, a business that has a record of being taken to court for illegal software use tarnishes its image and reputation. The company can face plenty of embarrassment from being referenced in the news and can lose trust and integrity in the eyes of its customers.
It is thus of vital importance that companies strictly comply with the software policy by investing in fully licensed software. They should make sure to closely review the terms and conditions and ensure that their operations are in compliance.
Other compliance requirements that every businesses must adhere to
For business to follow compliance requirements, they must know and adhere to the following:
Internal
These are requirements which must be implemented by organizations' executives such as directors, managers, and shareholders. Internal requirements are the most overlooked and need to be documented in order to avoid lawsuits.
Corporations face the most stringent compliance requirements that involve organizing annual shareholder meetings, forming and maintaining bylaws, and having a record of all transfers of their stock.
LLCs do not have to meet strict compliance requirements; however, it is strongly advised that they maintain and regularly update their transaction, adjust any operational or governance standards, and also conduct annual meetings of managers.
External
External requirements are those which are enforced by the state in which your business operates as well as the state in which you are registered to conduct your transactions. These are as follows:
Annual reports
Every business is required to produce and disclose their annual report so that all of their transactions and business activity can be scrutinized. This also involves paying a fee that can range between $10,000 and $300,000.
 Franchise tax
Businesses also have to pay a franchise tax. This is a fee that is paid to the state for being able to conduct business transactions in the region and for operating as a LLC or a corporation.
https://www.computersupport.com/wp-content/uploads/2015/09/IT-Mistake.jpg
400
495
Kirill Bensonoff
https://www.computersupport.com/wp-content/uploads/2019/08/StratusPointIT-ComputerSupport-logo.png
Kirill Bensonoff
2015-09-03 11:17:05
2019-09-03 09:38:51
Warning: This Simple IT Mistake Can Kill Your Business!