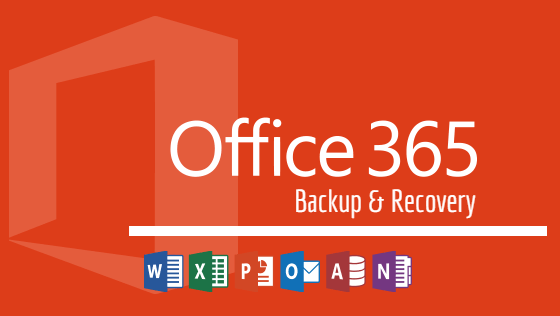 Businesses are relying on Office365
With the rapid adoption of Office 365 in small and medium businesses, data being stored in the cloud is quickly increasing.  From emails, contacts, and files via OneDrive for Business or SharePoint, small and medium businesses are relying on Office 365 more and more.  Many businesses feel if their data is in the cloud, then everything is safe.  In some respects, they are correct, and other respects they are not.
To help better understand the situation we need to break down the problem into two segments; protecting the Application vs. the Data.  Microsoft ensures you have access to the applications within Office 365, but you're responsible for the data within the applications.
Microsoft protects the infrastructure that your data resides on from things such as:
Hardware failure
Software failure
Natural disaster
Power outage
The Human Element
But who is protecting your data from the human element, or what you might want to call the "unexpected loss"?  Sure Office 365 has some native retention policies, but there are scenario's that can go beyond the basic retention policies that Microsoft provides, such as:
Human error
Malicious insiders
External hackers
Virus / Malware
Many businesses have lost business-critical data simply by accidental deletion. Businesses must realize providers like Microsoft are focused on availability, usability, and accessibility of their applications.  You must worry about the human factor. If it's by mistake, or intentional, business-critical data can be lost.
Ransomware attacks, especially in the cloud, are on the rise, and we all know how prevalent phishing scams have been. To help combat these attacks businesses should implement enhanced spam filtering tools, and perform security awareness training to their employees, but what happens if something slipped through the cracks?
Implementing the proper data backup solution is the most effective solution to respond to a successful attack. Don't wait until it's too late, backup your Office 365 from the Human element.
https://www.computersupport.com/wp-content/uploads/2019/10/Office365-Backup-Recovery-min.png
316
560
Mihai
https://www.computersupport.com/wp-content/uploads/2019/08/StratusPointIT-ComputerSupport-logo.png
Mihai
2019-10-08 04:30:47
2021-01-14 06:56:15
Why is backing up Office 365 important?