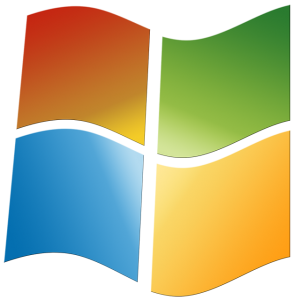 Rumors exploded this week over the possibility that Microsoft may be releasing a cloud version of its operating system when it debuts a new version of Windows 8.1 in the fall. While Microsoft has confirmed rumors about adding a start menu to the widely unpopular version of its operating system, the company remains mum on reports that a cloud version of Microsoft Windows will soon be available.
Good News for Cloud Hosting
For cloud services providers, this news isn't a big surprise. In fact, the IT industry is well aware that technology is headed toward hosting providers. The growth of mobile technology in both consumer and business segments has made it necessary to create a solution that allows businesses to have connectivity from anywhere.
Microsoft, seeing sales of PCs dramatically decreasing with each year, is likely eager to come up with a way to win over today's mobile user base. A cloud-based version of Windows would ideally allow a user to move seamlessly from a laptop to a tablet and even to a smartphone as he moves through his day.
The Bad News
But, if the rumor is true, there is one caveat to the upcoming cloud-based O/S. The current rumors have the new O/S operating both on the user's desktop and in the cloud, with the two separate parts communicating with each other. Details about how the two will interact are unclear, and it's also not clear how the O/S will operate when the user is offline.
The source of the rumors is Wzor, a Microsoft insider known for leaking insider secrets. According to PC World, Wzor went offline just one day after a former Microsoft employee named Alex Kibkalo was arrested, allegedly for stealing trade secrets from the company.
For businesses, the debut of a cloud version of Microsoft could mean better mobility. However, it still remains to be seen how Microsoft's O/S will operate in its cloud form. All that is known at this point is that eventual cloud deployment of Microsoft Windows is inevitable.
https://www.computersupport.com/wp-content/uploads/2019/08/StratusPointIT-ComputerSupport-logo.png
0
0
Kirill Bensonoff
https://www.computersupport.com/wp-content/uploads/2019/08/StratusPointIT-ComputerSupport-logo.png
Kirill Bensonoff
2014-04-25 06:00:42
2018-01-25 07:23:59
What Windows Cloud Might Mean for Your Business