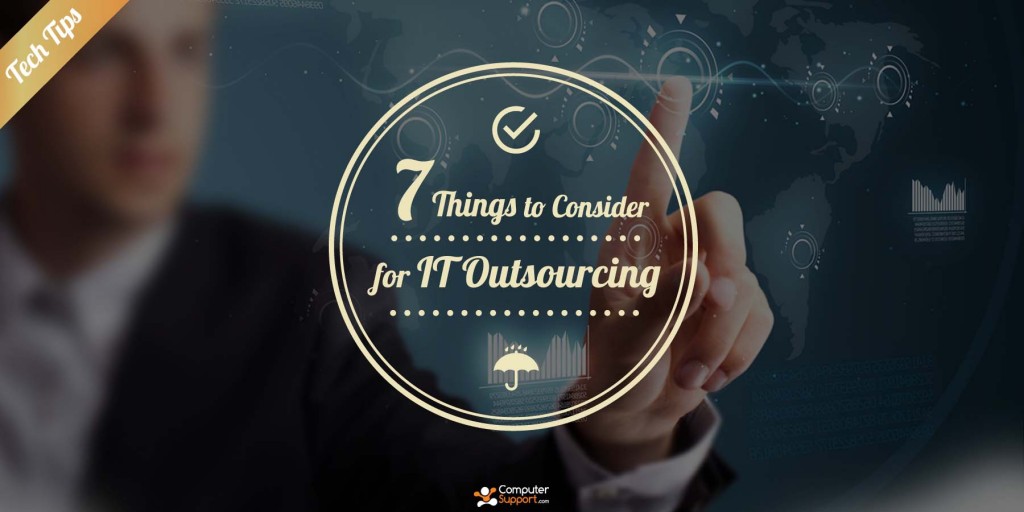 Selecting an IT partner who can provide the best support to organization is an important task for any business. If you take the necessary time to do your research and understand some key concepts; finding the right partner shouldn't be a daunting task. Below are seven questions to ask when shopping for a qualified IT Support Services Company.
 How long has your IT Company been in business for?
According to Gallup research, about 50% of new U.S. companies fail in their first five years. It is important to look for an IT partner that has been successful in their business at minimum 5+ years. It will ease your concerns to know that your IT partner has a successful track record.
 How many employees does your company have? Ask the potential IT partner to provide a breakdown of employees by job titles.
It is important to understand the size of the company you are working with. Usually 20 or more employees would be an ideal size. It is also a recommendation to ask for the specific certifications held by technicians and engineers.
 What are your technical capabilities?
IT companies love technology and would be willing to take on any problem surrounding technology, even if they are not subject experts. To best measure the best IT partner for your company, look to suppliers that can provide reference and experiences that speak to your particular industry.
 Currently, how many clients are part of your cloud or managed IT solutions?
Your business should seek out a company who knows what they are doing and this is an important measurement to consider. At minimum, the IT partner should have a hundred active customers and provide two or more references as you move along in the process.
 Do you have a help desk or do you use outsourced help-desk services and monitoring?
Managed service providers will at times outsource help desk services to lower costs. We've found that in most cases, it's better to have all services in-house with your IT partner.
 Do you measure customer satisfaction for your managed service clients?
A good IT company will be calling their clients and perform surveys, providing reports. Ask for random client surveys that are random. Ask to see a mix set of reviews. Ask for good and a low scoring review. It is important to see how they resolved the customer's issues. Customer service should be rated by: professionalism, timelines, security, reliability and problem resolution.
 What response times does your service level agreement (SLA) guarantee cover?
A trustworthy IT contract will outline that someone from said managed service provider will respond to request and or issues within a given period of time. This could pertain to helpdesk calls and onsite visits. This also applies to up and downtime of servers and networks. Without these safeguards in place, your business can be susceptible to other pressing higher-priority commitments the service provider is working on.
https://www.computersupport.com/wp-content/uploads/2015/01/ITOutsourcing-1024x512-e1424397869290.jpg
300
600
Kirill Bensonoff
https://www.computersupport.com/wp-content/uploads/2019/08/StratusPointIT-ComputerSupport-logo.png
Kirill Bensonoff
2015-01-08 10:17:11
2022-07-27 05:48:47
7 Things to consider when hiring an IT Services Company