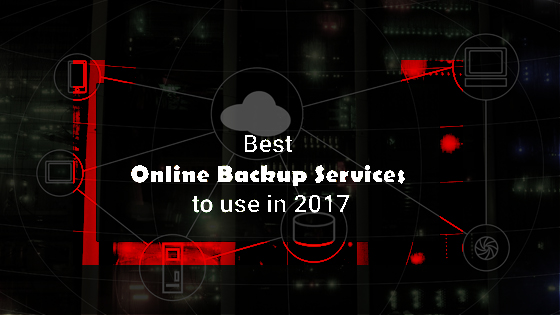 When the time comes to choose an online backup service to go with, it isn't an easy choice to make. There are many different options, features, and limits that need to be kept in mind, along with the pricing. IT managers need to ensure that they choose a backup service that delivers them the storage, protection, speed, and dependability they need, all while being within their budget.
The Best Services in 2017
Cloud services do not stay stagnant. They are changed and upgraded frequently. What this means is that what may have been the best service a year ago, may now not even be a part of the top three. The assessment provided here is based on the services and pricing plans available now and thus is the most relevant ranking possible. We work with a lot of cloud services, and it is always important for us to ensure that our clients have access to the best backup service possible, due to the crucial role that backup plays in recovery.
BackBlaze
Backblaze continues to be one of the best online backup services this year. The biggest difference between BackBlaze and other services is the utter simplicity of using Backblaze. Backblaze is inexpensive, offers unlimited storage, and can be used by any type of user. We know people who use Backblaze at home because even their non-tech savvy family members can work with it easily.
There is a downside to this; the simplicity means that you miss out on some features. This includes no explorer integrations (at least no official ones – there are plenty of user created integrations available) and the lack of folder syncing. Backblaze is great for users that need a simple backup service, or for users that already have complicated in-house backup management systems and just need the best backup service possible.
IDrive
IDrive is among the best services for the exact opposite reasons as Backblaze. It isn't very easy to use, but its feature set is very strong. IDrive is perfect for power users that need a service which can accommodate all their professional needs. This includes integrations, continuous backups, disk image backups, and much more. The most surprising part of using IDrive is the low price. It's hard to believe that something as full featured as this can be so affordable.
CrashPlan
CrashPlan is slightly different from the other entries on this field – it is an online backup service, but one that has been specifically designed around crash recovery. This means that it is very easy to setup for future recover needs. One of the major perks of using CrashPlan is their fantastic software that allows you to make automatic backups without any pain.
Finding the best backup plan for you
When it comes to enterprise needs, it is important that not only is the backup service dependable, but also that its services are symmetric with your needs. In order to find the right service, you first need to do a deep study of your backup needs and requirements. Your team also needs to create use cases for the backup service. Once your team is certain about your needs, you can compare them to what different services offer.
https://www.computersupport.com/wp-content/uploads/2017/03/Best-Online-Backup-Services-to-use-in-2017.jpg
315
560
Raluca Neagu
https://www.computersupport.com/wp-content/uploads/2019/08/StratusPointIT-ComputerSupport-logo.png
Raluca Neagu
2017-04-10 07:43:09
2018-01-15 10:04:15
Best Online Backup Services to use in 2017