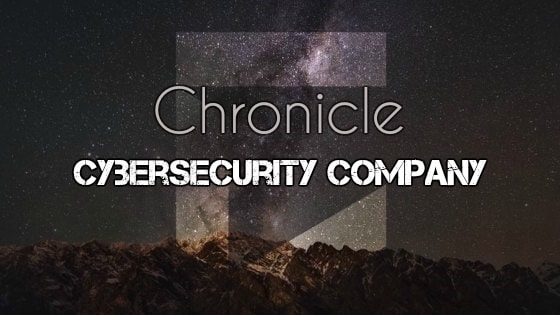 "We hope that by making this mix of technologies available to more companies at affordable prices, we can give 'the good guys' an advantage and help us all turn the tide against cybercrime." – Stephen Gillett, CEO of Chronicle.
Several days ago, Alphabet Inc., the parent company of Google and its subsidiaries, announced the launch of Chronicle, a new cybersecurity company that has as primary objective to empower organizations, offering them the security advantage they need in fighting cybercrime.
Timing is impeccable
As we all know, 2017 was a tough year, as several important companies have experienced notable security breaches, revealing the fact that cybersecurity is more volatile than ever.
To exemplify, we all remember NotPetya which started as a fake Ukrainian software update, and infected hundreds of thousands of computers and more than a hundred companies over the course of one week.
Also, WannaCry or WannaCrypt – responsible for the most destructive ransomware attacks in history, affecting law enforcement agencies and several other key institutions.
The platform uses Google's infrastructure
Chronicle has been in the works for two years, it started as a project run by X – Alphabet's research and development team. X addresses large-scale issues like traffic safety by creating new technologies and eventually new profitable companies for the famous conglomerate: Alphabet.
Today, as it grows into a separate company, Chronicle focuses on detecting threats by analyzing and storing security-related data within large enterprises.
Using Google's infrastructure, the startup claims to be able to detect threats faster and at a broader scale than any existing platforms, which is potentially the key to stopping hacks at an early stage.
The company is running an early alpha piece of software of what it calls cybersecurity intelligence platform. Stephen Gillett declined to provide further information about how Chronicle's cybersecurity software actually works, making the still-unreleased technology impossible to compare with rival platforms from other providers. He said that "several Fortune 500 companies" are testing the software, however he declined to name any of those organizations.
Gillett vaguely notes that it will use machine learning and advanced search capabilities to help businesses analyze their security data. The software is configured to find and show only the most significant risks.
"None of us have to settle for cybercrime being a fact of life, or for a reactive, expensive existence of cleanup and damage control," Gillet wrote. "We're looking forward to working with many organizations in the coming years to give good the advantage again."
VirusTotal
Chronicle will also include VirusTotal, a free malware analytics service, a company that Google acquired in 2012, that allows users to scan suspicious files against dozens of commercial antivirus apps at the same time. What's indeed interesting is that the results of each submission get shared with the entire community of antivirus software providers who lend their tools to the service.
VirusTotal's services are expected to continue unaffected by the launch, although it will be incorporated in Chronicle.
To anyone worried about Alphabet's fast-growing tentacles, the company says that all the data will be kept separate from Alphabet with the company having its own data processing policies.
For more information go to The Chronicle Blog.
https://www.computersupport.com/wp-content/uploads/2018/01/chronicle-min.jpg
315
560
Mihai
https://www.computersupport.com/wp-content/uploads/2019/08/StratusPointIT-ComputerSupport-logo.png
Mihai
2018-01-31 07:27:44
2018-01-31 12:29:53
Chronicle - An Alphabet Cybersecurity Company