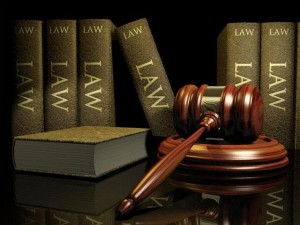 The average business creates, processes, and deletes volumes of data each day, from emails to spreadsheets to reports. This data is increasingly being moved to cloud hosting services, where it is preserved until the business user removes it. Even then, it may still be retrievable, depending on the host's backup procedures.
The Cloud in the Courtroom
When it comes to court-ordered "discovery" processes, the new cloud environment is introducing major challenges. Data no longer resides within the confines of an office building, where it can be pulled from individual PCs or on-site servers. Employees are connecting from personal home PCs and mobile devices, forcing employers, in some cases, to confiscate those devices to turn them over to attorneys.
The discovery process occurs during the information-gathering phase of a legal case. If someone sues your business, attorneys will want to see any files or emails related to that matter. A company's email retention policies may be summoned to explain why emails sent before a certain date cannot be provided.
The Cloud Provider
Even if your data and email storage is handled by a third-party provider, you, the business, still are considered the owner of your data. The court expects you to be able to produce data based on today's technology and the cloud provisions you have in place. Failure to produce information when requested could result in court sanctions costing your business thousands of dollars.
Every business could someday fall victim to legal action, whether as a plaintiff or defendant. To avoid exorbitant fees and months of aggravation, all businesses should take the time to ensure their data is backed up and retrievable upon demand. This includes emails and work files, whether on mobile devices or PCs.
Businesses should also stress to employees that if they use their personal devices for work purposes, they, too, could fall prey to discovery. They would then lose the device for the duration and attorneys would have the right to retrieve the information they need until the case is complete.
https://www.computersupport.com/wp-content/uploads/2014/07/law-300x2251.jpg
225
300
Kirill Bensonoff
https://www.computersupport.com/wp-content/uploads/2019/08/StratusPointIT-ComputerSupport-logo.png
Kirill Bensonoff
2014-07-18 06:00:28
2018-01-16 09:34:42
Data Retention and Liability: What You Need to Know