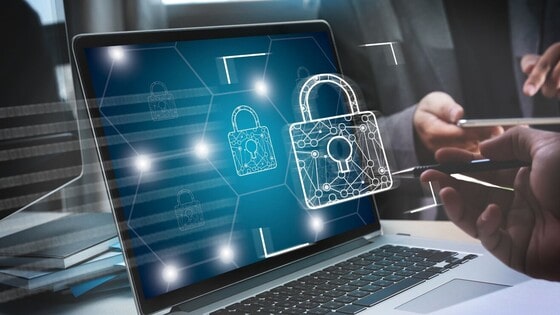 An Endpoint Detection and Response (EDR) solution provides organizations with a platform to investigate and remediate threats, while a Managed Detection and Response (MDR) solution adds to an EDR a certified team of cybersecurity professionals that will handle monitoring, incident response and remediation services to help keep your organization secure. Endpoint Detection and Response is part of the tool kit used by MDR providers.
EDR records and stores certain events and will trigger rule-based automated responses. When a suspicious situation is identified, an alert is automatically sent to the IT security team for a detailed investigation.
EDR solutions allow cybersecurity teams to use more than just indicators of compromise (IoC) or signatures to discover malicious attempts.
Over time, the EDR tools have become more and more complex, incorporating modern technologies such as artificial intelligence, machine learning, behavioral analysis, and the ability to integrate with other advanced solutions.
What is Endpoint Detection & Response?
EDR will incorporate the prevention, detection, and proper response to a threat into a single solution. It focuses on improving efficiency in detecting cyber threats by increasing the visibility of an endpoint.
Strong Points:
There are several benefits to opting for endpoint detection response solutions for your organization.
Endpoint Security
Today, with remote work and employees using personal devices to carry out essential work tasks, EDR provides a necessary layer of security. Through threat detection and response, EDR offers an enhanced level of endpoint protection and security ensuring that business data remains safe and sound.
Error Identification
EDR uses the latest technologies and digital software to detect suspicious behavior and system-critical errors at an endpoint. By identifying threats early on and acting accordingly, the chances of unauthorized access will be significantly reduced.
Information Retention & Log Aggregation
Endpoint detection and response systems offer log aggregation of data and machine learning to analyze the data, providing organizations with crucial information on the current state of an endpoint.
EDR solutions are a great way to protect endpoints from cyber threats, and unfortunately these threats are 24/7.  To ensure you are protected 24/7, you also need to ensure your IT team is working 24/7. MDR is another cybersecurity option that can enhance the cybersecurity posture of your organization.
What is Managed Detection & Response?
MDR is a complex cybersecurity solution preferred by organizations that want to partner with an MSP to take over the management of their in-house security efforts.
By choosing an MDR solution, organizations gain access to expert personnel, trained IT security teams, and state-of-the-art cybersecurity tools that better protect their IT infrastructure.
Strong Points:
24/7 Monitoring
MDR providers offer 24/7 monitoring via a Security Operations Center (SOC). Therefore, organizations can benefit from continuous monitoring, minimizing the risk of a cybersecurity incident.
Access to Expert Assistance and Skills
There is so much at stake when it comes to managing the IT security of a company, therefore entities need to make sure that IT is being handled professionally.
Knowing this, a company can rest assured that the risk of false positives is reduced and that all the required protocols are executed accordingly.
Reduce Costs
Choosing a professional MDR solution can help reduce IT costs by lowering the expenses related to hiring and managing an internal department.
Active Threat Detection & Response
Active threat detection is a crucial part of an MDR service. By actively searching for intrusions and mitigating IT security threats, organizations will enjoy better data security and protection. MDR providers will initiate appropriate incident responses to any alerts or potential advanced threats.
Both MDR and EDR offer their own benefits to organizations.
EDR is preferred by certain organizations, usually the ones looking specifically to enhance their endpoint security and have an internal global team to monitor and remediate 24/7. On the other hand, MDR is a better option for those companies that don't have the internal resources to monitor and remediate 24/7 to protect their business data.
The world of cyber threats and cybersecurity changes rapidly, so MDR providers constantly adapt, offering organizations best-in-class protection.
With the addition of a SOC, an MDR service is the preferred solution to small and medium size businesses that don't have the 24/7 global internal team yet require the same level of security to protect their data, employees, and build trust with their customers.
https://www.computersupport.com/wp-content/uploads/2023/06/EDR-vs-MDR-min.jpg
315
560
Mihai
https://www.computersupport.com/wp-content/uploads/2019/08/StratusPointIT-ComputerSupport-logo.png
Mihai
2023-06-27 05:35:34
2023-08-28 05:13:26
EDR vs MDR