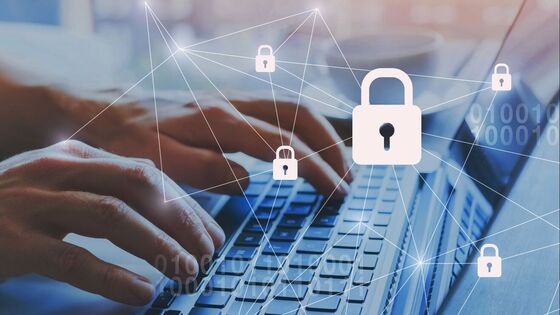 A Managed Detection and Response (MDR) security solution is a high-level 24/7/365 security control that includes a range of security activities including cloud-managed security for organizations that cannot maintain their own security operations center (SOC).
MDR services combine threat intelligence, advanced analytics, and human expertise in incident investigation and response deployed at the host and network levels to help keep your organization secure.
Relevant analytics, threat intelligence, and forensic data are passed to professional analysts, who classify alerts and determine the appropriate response to reduce the effects and risk of incidents. Then, through a combination of human abilities and machine capabilities, the threat is removed, and the affected endpoint is restored to its original state.
EDR or MDR?
Though Endpoint Detection and Response (EDR) solution provides you with the platform to investigate and remediate threats, it still requires human intervention. An MDR solution provides a certified team of cybersecurity professionals that will handle monitoring, incident response and remediation services to help keep your business secure. Endpoint detection and response is part of the tool set used by MDR providers.
EDR records and stores behaviors, and events on endpoints and may trigger rules-based automated responses. When a suspicious situation is identified, it is sent to the IT security team for human investigation. EDR gives security teams the ability to use more than just indicators of compromise (IoC) or signatures to understand what is happening within their networks.
Over time, the EDR tools have become more and more complex, incorporating modern technologies such as machine learning, behavioral analysis, and the ability to integrate with other complex solutions.
MDR Fundamentals
Managed Prioritization
Prioritization helps organizations that struggle daily with large volumes of alerts to determine which one should be addressed first. Managed prioritization, also known as "managed EDR", applies a set of automated rules and human inspection to differentiate between false positives and true threats.
Threat Discovering
Behind every threat is a person who analyzes the options and decides how to avoid being caught by their targets' countermeasures. While machines are increasingly smart, the human mind is still needed to add the missing element that no automated detection system can provide. Threat hunters with skills and expertise identify and alert on the most advanced threats in order to catch what the layers of automated protection can't.
Managed Investigation
Managed investigation services help businesses understand threats faster by providing security alerts with additional context. Therefore, organizations can clearly understand what happened, when it happened, what was affected, and how far the attacker went. With that information at hand, they can plan and execute an effective response.
Guided Response
The guided response provides actionable advice on the best way to isolate and remediate a specific threat. Organizations are advised on activities such as whether to remove an endpoint from the network, how to eliminate a threat or recover from a cyberattack.
Recovery & Remediation
The last phase in incident response is remediation. This step is crucial as the organization's reputation is at stake. Managed remediation will restore systems to their pre-attack state by removing malware, cleaning the registries, removing any unauthorized access and persistence mechanisms. Also, during the remediation phase, the IT security personnel will ensure that further compromise is prevented.
Conclusion
In-house security teams may lack the resources and the time to fully utilize their EDR systems, which can leave an organization even less secure than it was before it implemented an EDR solution. MDR solves the problem by introducing human expertise, specific processes, and threat intelligence.
MDR is designed to help organizations acquire enterprise-grade protection while avoiding the costs of building and maintaining a security operations center or hiring enterprise-level security staff.
For more information, please check our IT security services page.
https://www.computersupport.com/wp-content/uploads/2022/04/MDR-min.jpg
315
560
Mihai
https://www.computersupport.com/wp-content/uploads/2019/08/StratusPointIT-ComputerSupport-logo.png
Mihai
2022-04-27 05:08:53
2023-08-28 05:14:09
Managed Detection and Response