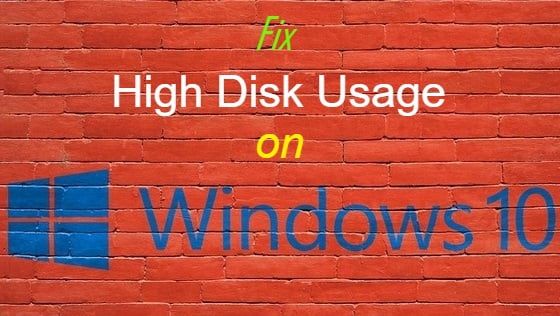 If you have recently upgraded to Windows 10, and after a while you've noticed several performance issues, system not responding at startup, applications not opening, not responding clicks etc., open Task Manager and check your Disk usage percentage. In case it's almost 100%, we have some tips for you to get it fixed.
Usually 100% disk usage occurs when a process or an app forces the OS to utilize the hard drive to its full capacity. It can be Chrome's "prefetch" feature – Google Chrome feature that caches pages that are linked to the web page you are currently on. This allows the page to load a little bit faster when accessing it; also, it can be a bug in a Windows driver, virus/malware infection, Hard Drive error, corrupted system files etc. Whatever the reason, here are several applicable solutions to the issue.
Check and fix Google Chrome causing 100% Disk Usage
In the case of Google Chrome, the web page pre-load feature is at fault. You can turn it off by going to Settings > Advanced > Privacy (chrome://settings/privacy). Here, toggle off the option called "Use a prediction service to load pages more quickly".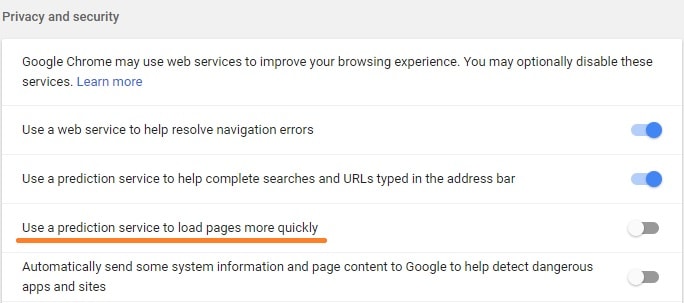 Check for Virus / Malware infection
Install a good antivirus software with the latest updates and perform a full scan of your system to make sure there's no virus/malware infection causing the issue. Also, it could be a good idea to install a free system optimizer like Ccleaner to clean up cache, system errors, memory dump files etc. Run Registry cleaner to fix broken registry errors. After that, restart Windows to see if the issue was properly handled.
Also, start windows 10 into clean boot state to check and identify if any third-party application is causing the High Disk usage problem.
Disable tricks and suggestions
Some users on Microsoft Forum have reported that disabling Windows Notifications has helped them fix high resource usage like: 100% Disk Usage, High CPU or memory leak etc. You can disable this Windows notification from Notifications and actions settings. Simply turn off the "Get tips, tricks and suggestions as you use Windows".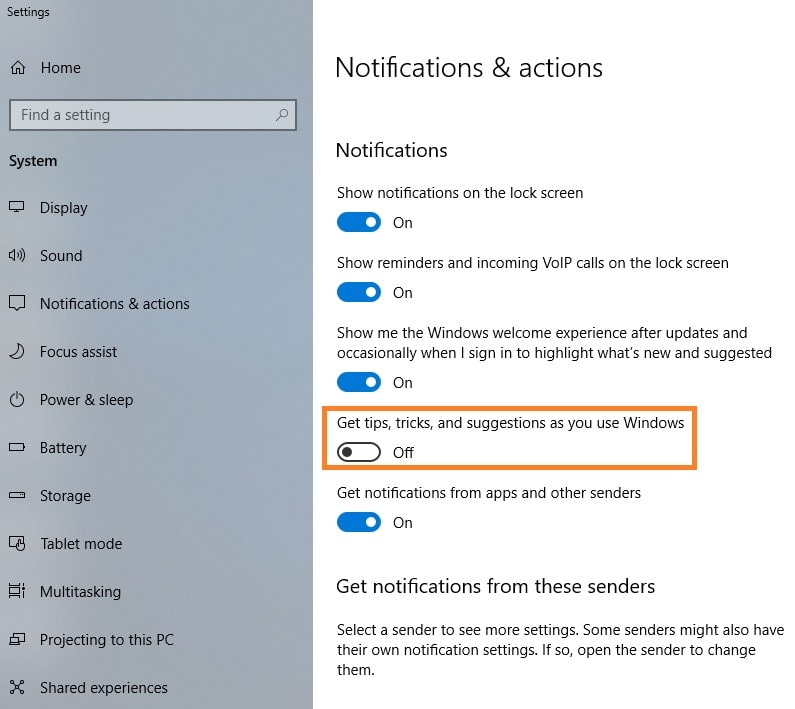 Also, open windows services (press Windows + R, type services.msc and click OK) then temporarily disable Superfetch Service, Background Intelligence Transfer Service, Windows search service. To do this double click on the service on properties window and stop the service next to Service status. Restart Windows and check if the problem persists.
Create A High-Performance Power Plan
On some computers, the hard drives are smart and will try to power down or change RPM to save power. Open Control Panel and go to Hardware and Sound > Power Options to see which power plan you are currently using. Create a High-Performance Power Plan.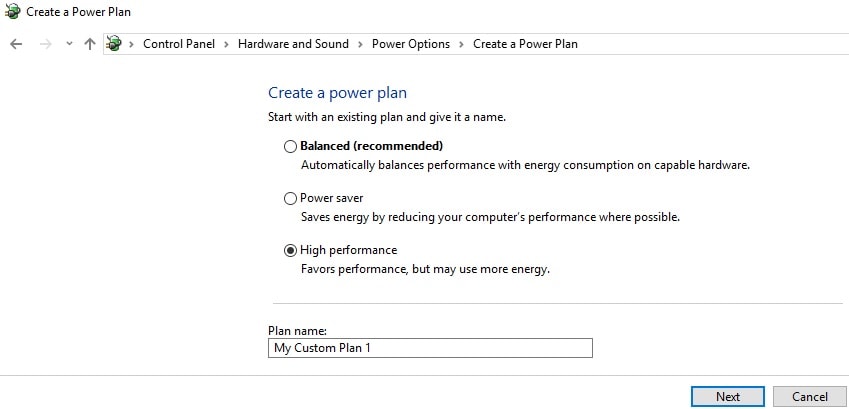 Run System File Checker & DISM Command
Run System File Checker Tool, which scans and restore missing or corrupted system files from special cache folder located on %WinDir%\System32\dllcache. To do this, open command prompt as administrator, type sfc /scannow and hit the Enter key. Wait until the scanning process is complete and then restart Windows.
If System File Checker reports errors – corrupted files that weren't fixed, run the DISM command:
dism /online /cleanup-image /restorehealth
This will scan and repair the Windows image allowing SFC to work properly. After that, run System File Checker again and restart Windows.
Check for Disk Errors
Windows has a built-in tool that will scan your drive for errors and attempt to fix them. Open the Command Prompt as Administrator and type: chkdsk.exe /f /r and hit Enter. On the next row type: Y and hit Enter. This will start the scanning and repairing process. After completion, restart Windows and check if the high disk usage issue was solved.
Are you in need of business IT support? Let us help you out, get your free, no obligation quote today!
https://www.computersupport.com/wp-content/uploads/2018/06/Disk-usage-min.jpg
316
560
Mihai
https://www.computersupport.com/wp-content/uploads/2019/08/StratusPointIT-ComputerSupport-logo.png
Mihai
2018-06-27 04:41:38
2018-06-27 04:41:38
Possible Solutions to Fix High Disk Usage on Windows 10