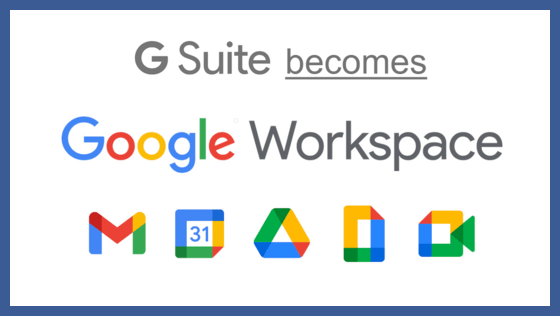 Last month, Google has announced Workspace, the brand-new name for all their productivity apps such as Gmail, Drive, Docs, Keep, Sheets, Calendar, Slides, Meet, etc.
According to the company, Workspace isn't just a new brand (a replacement for GSuite), it also offers a deeper integration between apps, helping users collaborate more efficiently, improving their experience while aligning their products to today's business necessities.
Improved User Experience
One of Google's strengths has always been smart integration between its various products and services, but now the organization is taking dozens of little steps towards making these integrations deeper, simpler, and making the collaboration process more natural, especially when working in teams from remote locations.
Today you have the possibility to preview a linked file without having to open a new tab, which means less time spent switching between apps and more time getting the work done.
Also, when you mention someone (by using @ in your document), a smart chip will show the person's contact details, including for those outside your organization, providing context and even suggesting actions like adding that person to Contacts or reaching out via email, chat or video.
In the coming weeks, Google promises that users will be able to create and collaborate in a more dynamic way on a document with guests in a Chat room. This will make content sharing easier and will allow users to directly work together with those outside their organization.
Google prepares even more ambitious features, such as creating a document directly from Chat or starting a video call from within a presentation. Those features are expected to be launched in the coming months.
Pricing Changes
There are some changes to the pricing, too. Starting this month, the cheapest plan named Business Starter costs $6 per month/per user and it allows users to create business emails using their organization's domain name, video meetings for 100 participants, and 30 GB of cloud storage per user.
The next pricing plan is Business Standard, which costs $12 per month/per user, and you will get video meetings for 150 participants plus recording capabilities, as well as 2 TB of cloud storage/user.
Business Plus will cost $18 per month/per user and you will get video meetings for 250 participants plus the benefits of recording and tracking attendance, 5TB of cloud storage/user, enhanced security, and management controls, including Vault and advanced endpoint management.
Eventually, if your organization needs more resources, you may contact Google for a customized Enterprise plan.
Final Thoughts
Google has made obvious improvements in user experience, app integration, product flexibility within the last ten years and promises to continue this process. It has also launched, rebranded, and merged so many products over the past couple of years it's hard to keep track, so most likely, in the following years, we will see a stronger Google Workspace, a tougher competitor to Office/Microsoft 365.
https://www.computersupport.com/wp-content/uploads/2020/11/G-Suite-Google-Workspace-min.png
316
560
Mihai
https://www.computersupport.com/wp-content/uploads/2019/08/StratusPointIT-ComputerSupport-logo.png
Mihai
2020-11-02 04:02:09
2020-11-02 04:02:45
GSuite becomes Google Workspace