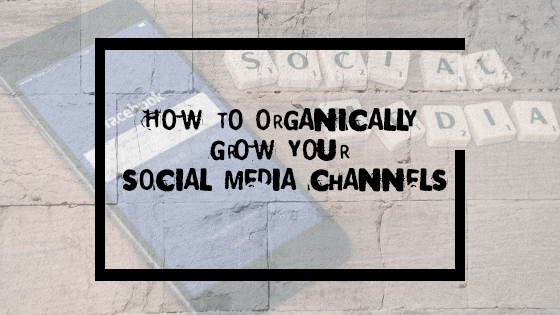 Social media has slowly become the forefront of digital marketing. Other forms of digital media are great if you want to promote a timed event or a promotion, but social media channels allow companies to develop a sustained promotion that you can leverage for a long time. Most companies these days have social media presence, but most of them don't benefit from it. There is a simple reason why: to benefit from social media channels a company must create an organic following. An organic following is one that consists of real people who are interested in the social media posts.
If your company has only a few followers on social media, and you're looking for ways to increase the number of people getting your updates without investing in paid advertising, let's look at some ways that help organically grow your social media channels.
Run a survey
People love being listened to. When you listen to someone, you tell them that their opinion is important and they are valued. One of the most important factors when it comes to social media growth is engagement. There is no point to having an audience if they never interact with you on social media. Running a survey will get people involved. If you want to kill two birds on one stone, make the survey about the content on your page. Ask the people what type of content they like the most, so you can post that type of content more.
Post more videos
The type of content you post matters a lot. Text based posts are the least likely to increase your following, while videos are the most likely to increase your social media channel's organic audience. People have always been more interested in video than any other media – look at the most popular forms of media we have. Television, video games, movies – these are the three biggest types of media industries, and all of them have a visual component to them. You don't have to spend a lot of money and polish every video you post. Invest in a good camera and a tripod. Make videos explaining industry relevant concepts, or other similar topics.
Engage with your followers
Look at the people currently following you on Twitter. Try to follow them back and talk to them whenever you get the appropriate chance. This will have two benefits. The first is that the person you are interacting with will be impressed that you value them. The second, and the bigger benefit, is that their friends will be able to see the interaction, increasing your audience.
Integrate your social media channels
This is one of the best ways for companies to leverage their existing audience to get more people to follow them. Cross promote your different social media channels. Post Facebook links to your twitter feed, and post your tweets to your Facebook page. This will show people that you are on another platform as well and they want to follow you.
Conclusion
There are lots of other steps you can take. You can post links to your social media pages on your website. You can even put on widgets that show posts from your social media, and many more.
https://www.computersupport.com/wp-content/uploads/2017/02/How-to-organically-grow-your-social-media-channels.jpg
315
560
Raluca Neagu
https://www.computersupport.com/wp-content/uploads/2019/08/StratusPointIT-ComputerSupport-logo.png
Raluca Neagu
2017-02-01 08:51:00
2017-02-01 08:51:00
How to organically grow your social media channels