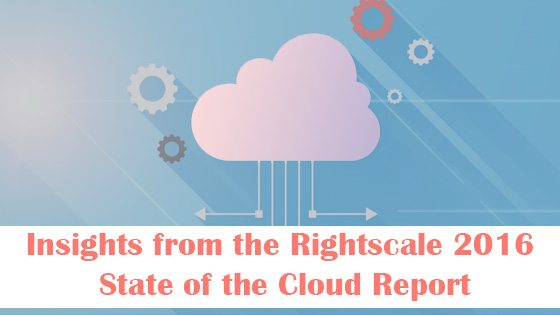 Rightscale is one of the most trusted sources of information about the world of cloud. They surveyed more than a thousand Corporate Cloud professionals to provide insights about where the cloud industry is headed. Take a close look at the full report from Rightscale's website. We went through the report and here are some of the highlights of the report:
Hybrid Solutions are a force to be reckoned with
Last year Hybrid adoption was at 58%, but this has ballooned to 71% this year. It is easy to see why so many companies prefer a hybrid solution; it allows them to maximize their investments while at the same time maximizing productivity. Private cloud can store the most confidential information and provide unparalleled data security, while public clouds can provide flesibility and freedom. Hybrid allows organizations to take the benefits of both without the disadvantages of any of them. This is great news for service providers, as it shows that even companies that choose private clouds have the need for public clouds.
Cloud users may be using up to 6 clouds at a time
Cloud is still a relatively new technology which might explain why cloud users shop around so much. Users aren't limiting themselves to a single cloud solution or even a single cloud type. Users were, on average, running applications on 3 different clouds – 1.7 private clouds and 1.5 public clouds to be exact. The other 3 clouds are for experimentation purposes. This tells cloud providers that there is still a lot of room to grow; it also highlights how cloud companies need to offer better evaluation options to increase their sales.
Enterprises have fully embraced private clouds
Large enterprises were always going to reap the benefits of cloud solutions but it is surprising to see how fast the adoption rate is. The percentage of enterprises that are running more than a thousand virtual machines on public clouds has grown to 17. This is nothing compared to how much they have embraces private clouds with over 31% companies running more than a thousand virtual machines on private clouds. The numbers were at 13 and 22 percent, respectively, for the last year. Private clouds are, by every measure, the main focus of enterprises and organizations right now.
AWS is still the king, but Azure is coming for the throne
Amazon Web Services is still the undisputed king of the public cloud market but Azure is catching on fast. 56% of public cloud users were using AWS services this year, compared to 50% for last year. Azure IaaS grew to 17% from 14% last year, and Azure Paas grew to 13% compared to only 9% last year. It is easy to see why Azure is proving to be a good choice for more organizations. It has finally matured to the point where it becomes a viable alternative to AWS and enterprise users have always been comfortable with Microsoft products. Its interface and management is also similar to other Microsoft products which also makes adoption easier. With new features being added to AWS and Azure all the time all we can say is may the best company win. We saw the growth of Azure, which is why we decided to ensure that Unigma could be used to efficiently monitor Azure and manage cloud performance, the same way it can be used for AWS as well.
https://www.computersupport.com/wp-content/uploads/2016/06/Insights-from-the-Rightscale-2016-State-of-the-Cloud-Report-.jpg
315
560
Raluca Neagu
https://www.computersupport.com/wp-content/uploads/2019/08/StratusPointIT-ComputerSupport-logo.png
Raluca Neagu
2016-06-02 05:17:35
2020-05-01 06:18:51
Insights from Rightscale 2016 State of the Cloud Report