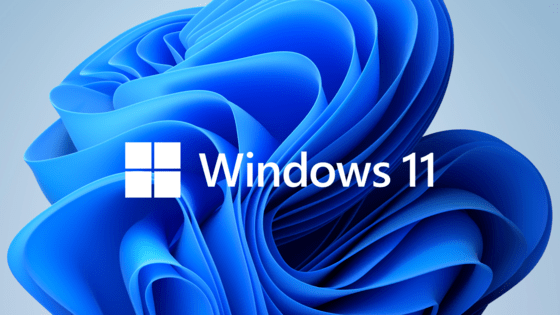 Beyond a reorganized start menu and a sleek taskbar, Windows 11 also offers several new features that will definitely catch the eye of the user.
The newest version of the most popular operating system has been optimized for hybrid working, where employees split their working time between the office and home, with new options designed to allow users to multitask and pick up from where they left.
According to Microsoft, Windows 11 also sets new standards for performance and security, which will help organizations optimize their productivity and protect employees against modern cyberthreats.
Improved Collaboration & Productivity
One of Microsoft's main goals was to deliver a new level of interoperability with collaboration platform Teams. Therefore, in Windows 11, users can launch Teams chats and meetings by single clicking the icon that holds a front position in the taskbar.
Microsoft has launched a series of features, such as "Snap Layouts" and "Snap Groups, that help users increase their productivity. The former feature gives users a higher range of display options when working across multiple windows or applications.
The "Snap Groups" feature can be used to restore all windows to their previous location and orientation, making it easy for users to resume the work from a previous point.
These new features are designed to help users better organize their windows to see what is needed but in a cleaner layout.
Performance & Security
As expected, the Microsoft Windows team has focused during the product development process on both performance and security.
Although the company has not provided hard evidence yet, it stated that Windows 11 authentication service "Windows Hello" loads faster compared to previous versions.
The new operating system reportedly uses less energy too, which translates into longer battery life.
Separately, Microsoft highlighted Windows 11's security credentials, with new protections added at chip and cloud level to ensure organization assets remain secure no matter where the users are located.
With security being at the core of the operating system, Microsoft has also introduced a new set of hardware requirements for Windows 11. For instance, all Windows 11-compatible CPUs must feature an embedded TPM and support secure boot, virtualization-based security (VBS), etc.
However, while these requirements will shield users against certain cyberattacks, they are expected to create hassles for some organizations.
Hardware requirements
Windows 11 brings a significant change in supported CPUs since the release of Windows 8. A lot of CPUs are not officially supported. If you want to use the latest operating system, your computer should be equipped with an Intel Core 8th-generation processor or newer or an AMD Ryzen 2000 processor or newer. The 8th-generation Intel processors arrived in late 2017, and Ryzen 2000 chips arrived in 2018. So, if your computer is more than four years old, there is a good chance that it is not supported by Windows 11.
Another hardware requirement for Windows 11 is a piece of technology named Trusted Platform Module, also known as TPM.
TPM chips perform cryptographic operations that provide security by verifying the authenticity of a system at launch. They also include features that protect systems from tampering.
Windows 11 will require all machines to feature TPM 2.0 support built into the CPU or an additional chip connected to the motherboard.
NOTE: To check if your device has a compatible Trusted Platform Module just go to Start > Settings and type "Device security" and check your "Security processor" to make sure it provides additional encryption for your device.
A recent report from device audit organization Lansweeper reveals that only 44% of workstations are eligible to receive the automatic Windows 11 upgrade.
The situation looks worse when it comes to virtual machine workstations, because only 0.23% of them have TPM 2.0 enabled. And as for the hypervisors, only a few are currently able to meet the necessary requirements to run the latest OS version.
Ready for upgrade?
Microsoft has been consistent across the various Windows management tools, such as Endpoint Manager and Windows Update for Business, so everything feels familiar to administrators.
Although Windows 11 have undergone extensive testing, both in the development process and during early-access, bugs have been reported.
At one point, Windows 11 impacted the speed of storage drives (SSDs, hard drives). Microsoft, though, has since issued a fix in the latest Windows 11 cumulative update.
Another problem relates to memory leaks. Reportedly Windows 11 could take up extra RAM when the user opens multiple instances of the File Explorer. However, this isn't a problem every user is having, but according to official reports, the issue is currently under investigation.
Windows 11 supports new ways of working and further improves workstation security. IT teams and business executives will need to decide whether these benefits are worth the inevitable hassles that early adopters face.
https://www.computersupport.com/wp-content/uploads/2022/03/Windows-11-Performance-Security-Requirements-min.png
315
560
Mihai
https://www.computersupport.com/wp-content/uploads/2019/08/StratusPointIT-ComputerSupport-logo.png
Mihai
2022-03-21 07:32:17
2022-03-21 08:11:19
Windows 11: Performance, Security, Requirements