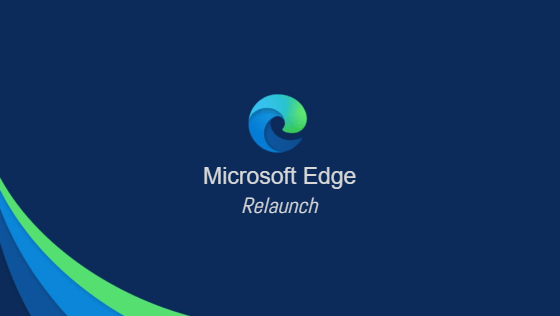 It has been a while since Microsoft adopted the Chromium engine for the new version of Edge, and reception to the browser, according to field data, was positive overall.
Initially, Microsoft has given Windows 10 users the option to use the new Chromium-based Edge or stick with the old version. But that has changed. Few weeks ago, the company pushed out the browser via Windows Update to Windows 10 versions 1803, 1809, 1903, 1909, and 2004, so Windows users are not allowed anymore to keep using the old Edge.
Why Did Microsoft Choose Chromium Over EdgeHTML?
NOTE: EdgeHTML is based on the Microsoft Trident rendering engine, which is used by Internet Explorer browser.
In December 2018, Microsoft announced it would replace the EdgeHTML engine with the Chromium rendering engine. Microsoft's Corporate Vice President of Windows at the time, Joe Belfiore explained this decision was made to create better web compatibility for their customers.
New Edge Vs. Chrome: What's the Difference?
Although Chrome and Edge look similar, certain aspects are different. Firstly, Edge will keep its users away from Google services and usually replaces them with Microsoft ones. For example, Edge will sync your browser data with your Microsoft account rather than a Google one.
Secondly, the new Edge offers some features that Chrome doesn't. For instance, Edge has a native tracking prevention feature and a potentially unwanted program (PUP) blocker.
As the old Edge interface, the new version of Edge still includes the Favorites button to the right of the address bar, but also a shortcut to the Collections folder for capturing and storing snippets of certain web pages.
Tracking Prevention Option
Chromium rendering engine gets updated every 6-8 months with the latest security patches. Google rapidly implements them in the Chrome browser, and Microsoft did the same since relaunching Edge.
However, Microsoft has gone ahead and added a tracking prevention option in the Settings menu. Users can go to Settings > Privacy and Services and switch on the option and set it to a Balanced approach. Balanced is the default option and blocks potentially harmful URLs. Be aware in case you choose Strict because this will likely result in issues when loading certain websites.
You can install a Chrome extension to achieve similar results, but with Edge, you have this security feature by default.
Permissions work comparably on both browsers. Users can get specific about what permissions each individual website has on their device(s).
Edge Performance
There are already a few sites that are testing both browsers. For instance, according to Speed-battle.com, which measures JavaScript performance, Microsoft Edge came out on top with an overall score of 1,478 to Chrome's 1,420.
Also, running an identical setup on both browsers with a single window and four tabs open (to Google Docs, Microsoft, Facebook, and Twitter), we saw literally more than double the RAM and CPU usage from Chrome. Google Chrome sat consistently around 3.91GB of RAM and 5.9% of CPU, while Microsoft Edge sat at around 1.81GB of RAM and 3.1% of CPU. The gap is bigger when using less powerful computers.
Does Edge Support Other OSs?
Microsoft's new Chromium-based Edge browser is available for Windows 7, Windows 8, Windows 8.1, Windows 10, macOS, iPhone, iPad, and Android.
Microsoft will release a version of Edge for Linux probably by the end of the year. Chrome already supports all these operating systems, making the update simpler for Microsoft.
The Browser War Continues
Google wants you to use Chrome and its extensions, while Microsoft will always suggest the new Edge.
For example, you can install extensions from the Chrome Web Store in the new Edge. But, when you do so, Microsoft will warn you that extensions from the Chrome Web Store are unverified and may affect browser performance. After you agree to that, Google will recommend you switching to Chrome to use their extensions securely.
Even though Edge is now based on the same code as Google Chrome, many Google-developed and partner websites still throw warning messages recommending you switch to Chrome. For example, when you visit Google News in Microsoft Edge, you will be prompted a message saying Google recommends Chrome, encouraging you to try a fast and secure browser with updates built in.
Conclusion
Bottom line, old Edge is completely replaced by the new Edge in a non-reversible process. Any existing data is migrated across, but even if you're not using Edge, you'll find that desktop and taskbar shortcuts are created on your computer.
Also, Windows 10 users who stick with the included browser will now have a faster, more capable browser with an open-source rendering engine that is updated frequently and better supported by websites, providing them a better browsing experience.
Microsoft's work on the Edge browser will improve Chromium, which ultimately is a win for all Edge and Chrome users.
https://www.computersupport.com/wp-content/uploads/2020/07/Edge-Relaunch-min.png
316
560
Mihai
https://www.computersupport.com/wp-content/uploads/2019/08/StratusPointIT-ComputerSupport-logo.png
Mihai
2020-07-20 04:27:22
2020-07-20 04:27:22
The Relaunch of Microsoft Edge