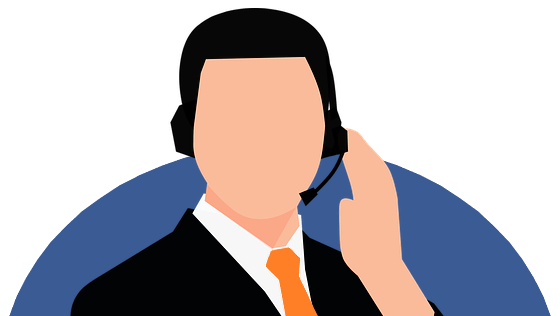 When a business is looking for assistance in managing their IT infrastructure, many times they realize it's more cost effective to partner with a managed IT service provider. There are key aspects for a business to look for when selecting an IT provider, which goes well beyond simply a helpdesk to call when something breaks.
Basic Requirements
There are basic services that every business should receive from an IT provider:
Access to a remote helpdesk: Ability to call, email, or log a ticket via a web portal to receive assistance with basic issues for your workstation, along with access to key applications
24×7 Network Monitoring: Ensuring your network is up and running, along with support for as-needed firmware updates, device security and VPN administration, and firewall rules provisioning.
24×7 Server Monitoring: Includes systems administration, security and critical patch management for operating systems, and proper anti-virus.
Why businesses need to go beyond the basics
Too often businesses feel that the above services meet their IT needs, but a true IT partner should go well beyond the basic services.  Why do businesses need more than just the basics? Because of the following:
99% of malware is deployed using email and the web1
81% of breaches leverage stolen and/or weak passwords1
74% of security professionals rank Data Back-up & Recovery is the most effective solution to respond to a successful attack2
66% of malware is via email attachments1
Security and Back-up Solutions for your Business
Don't think your business isn't vulnerable, and you won't be targeted by hackers. Businesses that think that way are the targets. Why? Because they are an easy target.
An experienced IT provider will proactively advise and provide solutions to help mitigate risk factors due to these potential threats. When you research an IT provider, ask about their cyber security services. For example:
Advanced Phishing & Spam Protection: A suite of services inspecting inbound, outbound and internal emails to help detect and fight phishing and ransomware via malicious URLs, attachments, and impersonation attempts.
Web Protection (DNS filtering): Add a layer of protection between an employee & the internet by blacklisting dangerous sites & filtering out unwanted content.
Office 365/GSuite Multi-Factor Authentication: Establishing multi-factor authentication (MFA) by sending a second randomly generated pass code to your phone for your O365 and/or GSuite account will further protect your company from malicious attackers.
Security Awareness Training: More than ever, employees are the weak link in an organization's network security. They are frequently exposed to sophisticated phishing and ransomware attacks. Employees need to be trained and remain on their toes with security top of mind.
Network Security: Go beyond just monitoring, perform proactive network scans for vulnerabilities, ensure proper firewalls are installed and configured, or even establish a Managed Detection and Response solution.
Office 365/GSuite Back-up & Recovery: Having your O365 and/or GSuite backed-up provides a multi-layered approach to security against ransomware, compliance needs such as HIPAA, & advanced recovery features.  From human error to phishing emails or malware can cause data loss. SaaS/Cloud providers protect your data from hardware failure, software failure, natural disaster, and power outages, but who is protecting your data from human error and malicious acts from internal or external sources.
Cloud Backups: A secure, easy-to-use cloud backup service to protect your important data on your server. A perfect cost-effective solution for those focused on protecting key information, but flexible on business continuity.
Business Continuity and Disaster Recovery: Go beyond just a cloud backup, and make sure your business has little to no downtime. A disaster recovery solution provides an appliance onsite for quick and easy recovery, along with a cloud backup in case of a disaster. A key solution for those focused on continuous uptime, regardless if a server goes down or a natural disaster occurs.
Advisory Services
Too often IT providers market that they provide Virtual CIO (vCIO) services, but those services are being provided by an engineer who is also responsible for resolving tickets or installing hardware. When you ask about advisory services, ask if this service is delivered by dedicated individuals, or is it part of the responsibility of the engineering team.
A dedicated technology advisory team focuses on providing proactive, unbiased, and thorough support and advise. Part of that advise is understanding your IT infrastructure, your business processes, and assists in coordinating your IT roadmap that compliments and supports your business goals.
Is your IT provider protected?
Most times small and medium size businesses focus on the IT needs of their respective business. They are forgetting a key question to ask the IT provider. What security does the IT provider have implemented? Also, how is the IT provider protecting your data? Do they use a password vault? Before an IT provider sells you a security solution, are they using it themselves? We just learned why businesses should go beyond the basics of IT support, so shouldn't the IT provider be doing the same thing?
In Summary
You might not need or can afford some of these solutions today, but don't you want to partner with an IT provider that can provide IT support not only for today, but for tomorrow (future). As your needs expand, and your business allows you to invest more in your IT infrastructure, you should choose an IT Partner, not just a vendor.
1 Verizon Data Breach Investigations Report 10th Edition
2 Cybersecurity Insiders & Bitdefender 2017 Ransomware Report
https://www.computersupport.com/wp-content/uploads/2020/06/MSP-min.png
316
560
Mihai
https://www.computersupport.com/wp-content/uploads/2019/08/StratusPointIT-ComputerSupport-logo.png
Mihai
2020-06-08 05:44:05
2021-06-01 06:03:19
MSP – Are you getting more than a helpdesk?