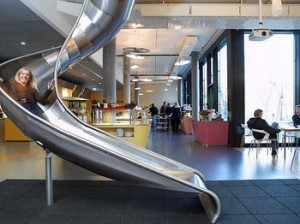 Signing bonuses totaling thousands of dollars. Free meals and dry cleaning. We've all heard about the perks offered by the world's top employers, but is that what really makes cloud computing companies stand out among their competitors?
Top Employers
According to a reported published by Glassdoor.com, Cloud ERP provider FinancialForce.com leads cloud providers as the best employer. This is based on recommendation ratings on the site, which allows employees to post anonymous reviews of their employers. FinancialForce.com has a 98 percent recommend rate, with 100 percent of employees recommending CEO Jeremy Roche, who topped the list of best cloud company CEOs.
Trailing FinancialForce.com is Intacct, with a 96 percent recommend rate, MuleSoft, with 91 percent recommending, and Zoho, also at 91 percent. Google comes in fifth with 90 percent of employees saying they'd recommend the company to friends.
Learning from FinancialForce.com
FinancialForce.com's reviews provide valuable insight into the priorities of employees. Instead of naming fancy perks, employees repeatedly cite the company's leadership and team-oriented mentality as a plus. The company's culture is a standout, with Roche mentioned specifically as an innovative leader who encourages communication and professionalism.
Intacct's employees are happy that the company encourages a balance between their personal and professional lives. Employees also mention the company's training program, which helps bring new employees up to speed. The family-like atmosphere is a plus, especially in an industry of large corporations that can sometimes treat employees as numbers rather than people.
For technology companies that try to win candidates over by promising iPads and telecommuting opportunities, the results from Glassdoor's survey might change that course of action. Even as the cloud has changed how companies function, these cloud providers seem to realize that the most important asset in any organization is its people. By nurturing staff through creating a positive corporate culture, these cloud providers have ensured that they'll be able to continue to win great candidates.
https://www.computersupport.com/wp-content/uploads/2019/08/StratusPointIT-ComputerSupport-logo.png
0
0
Kirill Bensonoff
https://www.computersupport.com/wp-content/uploads/2019/08/StratusPointIT-ComputerSupport-logo.png
Kirill Bensonoff
2014-03-12 08:07:26
2018-01-16 11:41:12
Leadership, Corporate Culture Put 2014's Best Cloud Employers on Top