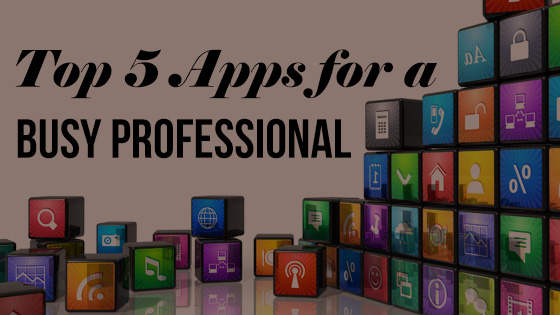 If you have a job where you can afford to slack off a bit, consider yourself lucky. Most professionals have to deal with intense workload and are under constant stress because of mismanagement. We're not talking about mismanagement of their work – but mismanagement of how they do work. The best way to manage the work and everything else work-related is through the right apps.
Here are 5 apps which every professional needs to use.
1) Slack
Slack is the best way to collaborate with your colleagues. Instead of sending messages or replying on emails, Slack creates a chat room for your company. You can easily join the conversation whenever needed. You can also create subgroups within your company's Slack page. One-on-one conversation tabs can easily be created too. Slack is a fantastic app for any type of business and professionals.
2) Pocket
You find a lot of interesting things to read but don't seem to have the time to read them? Pocket basically stores anything you want to read on your device for you to read later. As such, even if you do not have internet connectivity, you can get your reading done. This app is fantastic for professionals who use public transport or Uber to go to work. You can unwind by reading all the interesting content you found throughout the day.
3) IFTTT
IFTTT is a great app that allows you to set different actions to happen in different circumstances. You can create a routine and tell the app to follow it. You can set it so your phone's WiFi automatically shuts off when you leave your house, and much more. The app is automation for real life and it works fantastically. You can find lots of IFTTT routines online which you can install and start using.
4) Workflow
Workflow is like IFTTT, but more polished. It also allows you to automate tasks. It can automatically call an Uber for you when it detects a meeting coming up. You simply set up the meeting in your calendar, and when the time to go to the meeting comes, there will be an Uber waiting downstairs to take you there. Workflow focuses on allowing your apps to work together to create the perfect workflow for you.
5) Clear
Clear is a to-do list app that actually works. There is a common problem in most to-do lists: they end up being so complicated and unintuitive for users that using them becomes a chore. You stop scheduling tasks because scheduling itself becomes cumbersome. Clear fixes that by being a joy to use. It is a very simple app by design – it is supposed to help you remember what you need to do without adding any extra functionality which would complicate things.
Conclusion
There are many other apps out there which might help you out. There are many industry specific apps too, so make sure that the next time you search for an app, you use industry terms in your search to discover exciting new apps.
https://www.computersupport.com/wp-content/uploads/2016/09/Top-5-Apps-for-a-Busy-Professional.jpg
315
560
Raluca Neagu
https://www.computersupport.com/wp-content/uploads/2019/08/StratusPointIT-ComputerSupport-logo.png
Raluca Neagu
2016-09-23 08:24:14
2016-09-23 08:24:14
Top 5 Apps for a Busy Professional