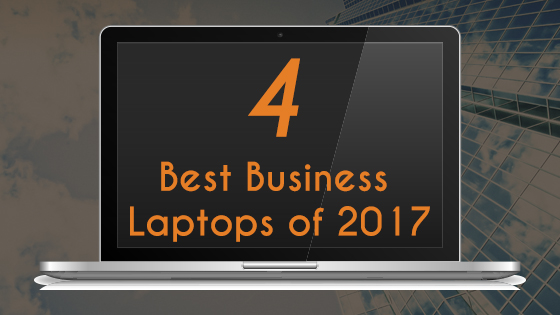 Business laptops are a completely different beast than other laptops. Instead of looking at flashy gimmicks, you are lucking at pure performance. Most tech websites are just interested in selling you overpriced machines by big brands. Let's look at things from a different point of view and see what laptops are best suited for people who want to focus on work.
Lenovo ThinkPad T460
Tell a student that you are buying them a ThinkPad and they'll think you are punishing them for something. These laptops are for business users only. Nothing about them is flashy or attractive – aside from their fantastic performance. The Lenovo ThinkPad T460 is another great addition to the ThinkPad series, and just goes on to reaffirm why so many business users prefer ThinkPad laptops. The battery on this laptop can last for 13 hours and is hot-swap capable. So you can simply keep another battery in your bag and go more than 24 hours without needing to charge.
This is a fantastic laptop for anyone who needs to work on long flights or in the field where they may not get the chance to charge their laptops. Another reason this is our favorite laptop is the chassis which conforms to MIL-SPEC 810G. These military specs basically mean that the laptop can take quite a beating and still survive, which is great for anyone who needs to take their laptop out for field work. There's a reason you don't see any flashy laptops in the hands of professionals – they break, and usually have a small battery life.
Lenovo ThinkPad X260
The ThinkPad series is truly geared towards professionals. This laptop is remarkable. It only has a 12.5 inch screen, which makes it 'netbook' sized, but the reason we are so excited about it is that it promises more than 17 hours of battery life on a single charge. You also get 8GB of RAM (which you can increase to 16GB), as well as an Intel Core i5-6300U CPU. There isn't much more you can ask from a laptop. This one is specially geared towards people who travel a lot, and need something that lasts on those long trips while being easy to carry. The small screen is probably going to be a problem for people who like to use their laptop as their workstation in the office, but for everyone else it will be perfect.
HP 255 G5
This is the no-frills laptop that is perfect for any business level position that doesn't require use of heavy apps. The HP 255 G5 offers a lot of power at a very low price. It has an Intel Core i5-6200U CPU, 8GB of RAM, and a 15.6 inch screen that is 1080p in resolution. The only problem we have with the HP 255 G5 (and other HP laptops) is that it comes with a lot of bloatware installed. We don't know why companies do this – why they add apps that slow down their laptops. HP is notorious for its bloatware. You have so many pieces of software that aren't really useful but love giving you notifications and running in the background. Our advice: buy the laptop, but nuke everything that seems unnecessary. Just make sure you know what you're doing so you don't remove anything essential.
Dell XPS 13 Kaby Lake
Business laptops aren't really anything to look at – most of them are square and black or gray. The Dell XPS 13 Kaby Lake, however, is a great business laptop that just happens to have a very attractive design. It is almost hard to believe that this is a business laptop. We appreciate Dell not taking the easy way out and actually spending a lot of time and money to design this beauty. Looks isn't all that the Dell XPS 13 Kaby Lake has going for it. It is also surprisingly powerful considering its price. You get an Intel Core i5-7200U CPU plus a full HD 1080p 13.3 inch screen. Then there is the 8GB of RAM. The laptop also comes with Windows 10 PRO. The battery life here is legendary as well – you can squeeze as much as 20 hours out of the battery if you aren't using any processor intensive graphic design or development application.
Conclusion
2017 has been a great year so far for business laptops, and it has only just begun. We can only wait and see what other great performance focused business laptops we see in the market in the coming few months.
https://www.computersupport.com/wp-content/uploads/2017/02/4-Best-Business-Laptops-of-2017.jpg
315
560
Raluca Neagu
https://www.computersupport.com/wp-content/uploads/2019/08/StratusPointIT-ComputerSupport-logo.png
Raluca Neagu
2017-02-27 04:54:45
2017-02-27 04:54:45
4 Best Business Laptops of 2017