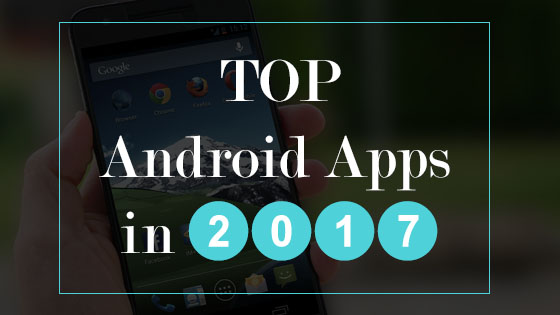 Android and iOS phones are both powered by apps. These apps can be useful, or just distractions to pass the time. We are very conscious about the apps we install, and are always on the hunt for better apps. Installing a useful app significantly improves your life and allows you to do more than before. Here are some of our favorite apps to have on our Android phones in 2017.
Posture
Posture is an app that uses the gyroscope in your phone as well as other sensors to detect when your posture is wrong. It immediately notifies you that staying in the same posture is harmful for your health. A great way to get notified whenever your posture is wrong – eventually you'll make a habit of using the phone in the correct posture.
Squeeze
Financial planning is one area where everyone thinks they aren't doing enough. You never know when an unexpected expense may come up. Your car may need repairs or the pet may need a visit to the vet. Squeeze is an app built to help you make financial plans, and to stick to them. This app can even access your bank account (if you give it permission to) and plan your finances based on how much money you have in your account. It has good security features so you don't have much to worry about.
Android and iOS phones both have weather apps that seem good enough by default. Install this app and you'll quickly know how much better a weather app can be. 1Weather doesn't just give you some of the most accurate weather predictions around, it also makes weather fun. You get fun facts related to meteorology, predictions, and one of the best user interface designs we have seen in any app. This app is beautiful.
Stringify
Stringify is similar to IFTTT, and still in beta, but it is shaping up to be one of the most useful apps we have seen. Stingify allows you to create 'strings' of actions. You tell the phone to do action A when action B occurs. So, if you have a smart TV, you could set it up to turn on when you turn off the alarm on your phone, and other similar actions. It makes us feel like we are living in the future when we can create commands for our devices, and Stringify is a strong contender for the Internet of Things market.
Quik
Quik is one of the very few video editing apps available, and we are thankful that it is so good. It is always annoying to not be able to combine several clips of video into one coherent story quickly – Quick allows you to do exactly that, and much more. You can put text on your video, music, add filters, and more. This app is a must have for anyone who likes to shoot video and share it. It is also great for professional Social Media Managers – if you quickly want to upload edited videos of corporate events, you won't find a better app than this. The fact that this is completely free is just the cherry on top, because we would be happy to pay for an app that works this well. The reason this is free is because it is made by GoPro, but they have made it available to all Android users.
This app is a godsend if you have kids as it allows them to quickly create their own cartoons and include their own narration to it. This app is excellent because it is very easy to use, and it helps develop creative abilities of children. Instead of mindlessly pressing buttons on some game, your kids will be creating stories and imagining new places.
Conclusion
There are many other apps which will make your phone better. The key is to search for apps that are relevant to your interests, and read the reviews carefully. Sadly, there are still many low-quality apps on the play store. Just make sure you immediately delete any app that seems even a bit shady and you will be fine.
https://www.computersupport.com/wp-content/uploads/2017/02/Top-Andoid-Apps-in-2017.jpg
315
560
Raluca Neagu
https://www.computersupport.com/wp-content/uploads/2019/08/StratusPointIT-ComputerSupport-logo.png
Raluca Neagu
2017-02-20 07:30:47
2021-06-23 05:28:55
Top Android Apps for 2017