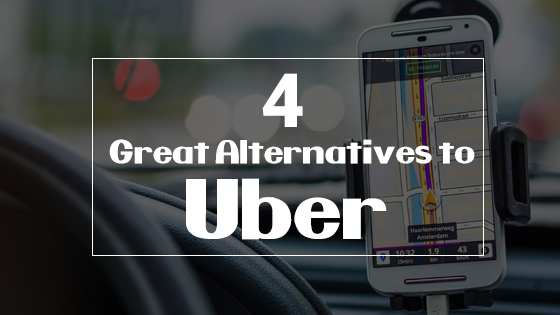 If you are looking for alternatives for Uber, we have great news for you. Uber is no longer the only company offering convenient ride-sharing services, and we built a list of additional 4 great Uber-like solutions. Note that not all these companies are available everywhere, so we have chosen many different ones to ensure that you'll have an alternative no matter where you are.
Ola Cabs
Ola is an Indian behemoth which has been giving Uber tough competition in the country due to their much better services. It is easier to start working for Uber when you compare it with the process that involves signing up with Ola. Ola is planning to spread in other countries too, so even if you aren't in India, you may be using Ola soon.
Careem
Careem has a similar approach to Ola. They focus on ensuring that their service quality is much higher than Uber. There are some downsides – for instance, Careem's rates are a bit higher than Uber. People still love using Careem though, because they are guaranteed a better experience – and the difference in rates isn't too much. Careem is available in many different countries, and they have recently partnered with a Chinese company to go truly global.
Gett
Gett is currently only available in Israel and a few cities in America, but they are expanding fast. Gett has one big advantage over most other ride-sharing companies: they do not have surge pricing or anything similar. Their prices remain the same, no matter how much traffic there is. This means that you will find Gett's rates to be lower than anyone else during the busiest times. In Israel, they are bigger than Uber. Let's see if they can replicate the same success elsewhere.
Lyft
There was a time when Uber and Lyft were similarly popular, before Uber ballooned up to what it is now. Lyft, on the other hand, chose to grow at a more sustainable pace, which has allowed it to retain its service and quality levels better. Lyft is known for having better drivers and higher standards. They also became well known for having a pink mustache attached to the front grill of their cars, a marketing tactic that isn't being used anymore.
https://www.computersupport.com/wp-content/uploads/2017/03/4-Great-Alternatives-to-Uber.jpg
315
560
Raluca Neagu
https://www.computersupport.com/wp-content/uploads/2019/08/StratusPointIT-ComputerSupport-logo.png
Raluca Neagu
2017-03-27 06:40:40
2017-03-22 07:00:15
4 Great Alternatives to Uber