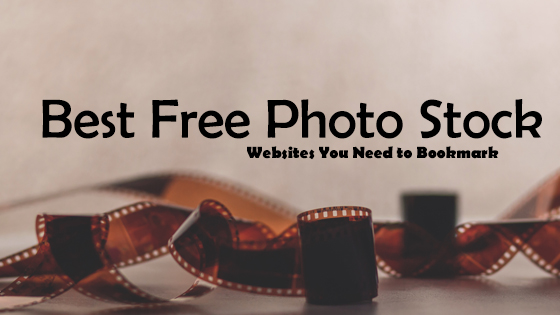 Pictures may be worth a thousand words, but they are also worth a lot of money! If you run a personal blog and need photos to spruce up the visuals, you will run into a big problem. Most free pictures available are of a subpar quality, and paid photos are too expensive. We have the best collection of free stock photo websites for you. Simply bookmark this and you will never run out of interesting photos to add beauty to your blog posts, reports, or website.
Pixabay
Pixabay may just be the biggest free stock photos website on the internet. You will run out of things to write about before you run out of photos on Pixabay. There are some truly stunning pictures on the website. There is just one downside – there are a lot of subpar pictures on the website too. You may have to sift through a lot of mediocre pictures to find the perfect one, but it is worth it. They also cover the widest categories of photos. No matter what you are writing about or what you need a photograph of, Pixabay probably has it. They also have some downright surreal photographs. There's a good reason that it is the biggest free stock photo website on the internet, and the reason is that they haven't limited their collections in any way.
Unsplash
Unsplash may be our favorite website, and one visit will tell you why that is. Unsplash is like Pixabay, except it only contains the good parts of Pixabay. They curate their collections much more strictly than Pixabay. You will not find as much variety as Pixabay, but the pictures you do find will be stunning. Unsplash features images from professional as well as amateur photographers.
Pexels
Pexels is a great collection of photographs, mostly from professional photographers. Their methods of acquiring photographs are much more open. Anyone can contribute a picture to their collections. However, Pexels carefully curates the content to make sure that only pictures that are good enough show up in search results. A great website when you need some great pictures for a quick mock-up, or when your blog post needs a professional looking header image.
Gratisography
Gratisography is very different from all the other websites we talk about here. Why? Well, all the pictures featured on the website are by one photographer, site runner Ryan McGuire. Ryan takes some very creative photographs that feature surreal imagery. The collection isn't too large, but all of it is very good. There's nothing better than an attention grabbing picture to increase the readership of your blog post, and it is hard to get more attention grabbing than the surreal pictures that Ryan takes. Just make sure you give him a credit when you use his pictures.
Negative Space
Negative Space is a great website because it focuses on showcasing new photographers. They look for new and innovative photographers who are looking for a way to increase their portfolio. Negative Space collects pictures from these photographers, chooses the best of them, and makes them available for usage for free. This is a great system all around. Negative Space itself gets lots of views. The photographers get recognition which they can use to further their careers. You get free high quality stock photos. The website is British, so you will see a lot of photographs taken in Britain, but it also has a lot of photographs which don't give away their geographic location at all. The collection may not be as big as Pixabay, but you will end up finding something interesting for sure. If you use a lot of stock photos we would highly recommend singing up for their news letter. They frequently update their collections, and the newsletter allows you to see the latest pictures first, which is a great way to get fresh and free stock photos.
Conclusion
Stock photos are great when you need to make sure that your blog doesn't look too plain. However, if you are running a local blog or publication, we would recommend using local photographers instead. If you are writing about your city, try looking at Flickr for photographers from your city. Ask them if you can use their images if you give them credit. You'll be surprised at how many of them are willing to let you use them just for credit!
https://www.computersupport.com/wp-content/uploads/2017/03/The-5-best-free-stock-photo-websites.jpg
315
560
Raluca Neagu
https://www.computersupport.com/wp-content/uploads/2019/08/StratusPointIT-ComputerSupport-logo.png
Raluca Neagu
2017-03-20 05:00:27
2017-03-06 09:13:34
Best Free Photo Stock Websites You Need to Bookmark