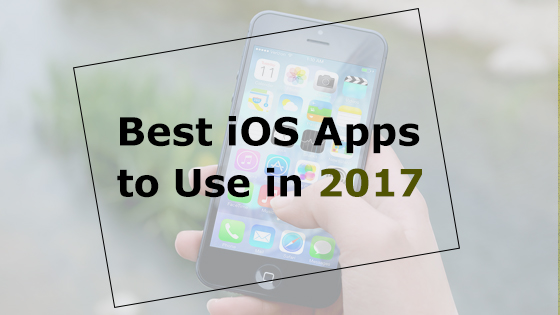 Looking back in time, the applications available were basic, simply because most phone operating systems simply didn't allow the apps to do much. Apps add modularity to our phones, allowing them to do new things. Here are some of the apps we think will be perfect for 2017.
Hipstamatic
To make your photos even better, install Hipstamatic. The appt mimics the old-school cameras we used to have before digital cameras became the norm, and allows you to make changes like you could in those old cameras. You can change lenses in the app, which affects your photos just the way changing lenses on the old cameras used to. There are many different filters here as well. If you are the type of person that loves sharing pictures on Instagram and other such apps, you will love this app. It allows you to take beautiful photos.
Poison Maps
The name may sound a bit unwelcoming, but don't let that give you the wrong idea. This isn't a map app to replace Google or Apple Maps – it's an app that allows you to explore a destination. With its help, you can learn more about a city or a neighborhood. It pulls data from the Points of Interest website and overlays it on an actual map. You'll be able to easily see what the best local restaurant is, where you can get a good burger, and loads of other interesting things to do. You even get to find out the best 'views' of a place. This app is great for when you travel to another city, but is also great for discovering great things about where you live that you didn't know about.
Stephen Hawking's Pocket Universe
Stephen Hawking is one of the best scientific thinkers of our era, and this app brings his genius to you in an easy to access manner. There are loads of interesting and mind blowing pieces of information in Stephen Hawking's books, and this app collects them all in one place. This app is easy enough to use for children, but the information it reveals is so interesting that adults will probably love it even more. The interface is beautiful and there are illustrations to clearly explain the concepts. This app doesn't have any new technology, and it will not allow you to do anything new with your phone. It is just straight up high quality scientific content.
Cosmic-Watch
We did not think that a clock app could wow us, but Cosmic-Watch has done it easily. It isn't often that the beauty of a clock app amazes you. It is even rarer for a clock app to make you question our relationship with time itself, and how it works all around the world. Open the app and you see the clock around a 3D earth. Spin the earth, manipulate it, and you see the time change accordingly. You will end up understanding time much better than you have ever before once you begin using Cosmic-Watch.
Nursery Rhymes
If you have children, then this app is just what you have been looking for. It is a very simple app. There are many different nursery rhymes in it, which children can listen to and read whenever they want. The genius lies in the pictures that accompany the rhymes, and how children can interact with them. A great way to teach children nursery rhymes and keep them occupied when you need to rest a bit.
Conclusion
There are already so many apps on the App Store, but new ones keep coming out. We honestly thought there was a saturation problem on the app market, and pretty much all bases had been covered by apps. We are very surprised that every year so many new apps come out with fresh ideas, and the apps that are coming out these days are no exception. Plus, we know that as our phones keep getting better, these apps will simply keep getting better too.
https://www.computersupport.com/wp-content/uploads/2017/03/Best-iOS-Apps-to-use-in-2017.jpg
315
560
Raluca Neagu
https://www.computersupport.com/wp-content/uploads/2019/08/StratusPointIT-ComputerSupport-logo.png
Raluca Neagu
2017-03-13 05:00:34
2017-03-06 09:03:06
Best iOS Apps to Use in 2017