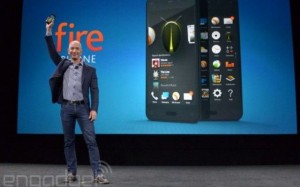 As Amazon enters the smartphone space, many consumers are adopting a "wait and see" approach to the new device. The company's Kindle carved out a niche in the market by reaching out to book enthusiasts, but what sets its phone apart from the others?
For businesses, there are a small number of benefits that may set the Fire Phone apart from the others. While it may be a while before the Fire Phone replaces BlackBerry and Android phones as the office smartphone of choice, there are some compelling reasons to consider it for your users.
Business Apps
If you're currently a Managed AWS customer, you may find the phone is an ideal solution for your environment, but there are other business-friendly features, as well. Through the Amazon app store, users can gain access to popular apps like Evernote and Dropbox to make accessing documents on the road easier. A free office suite called Kingsoft Office gives users full functionality with spreadsheet and document software that can be emailed or uploaded to Dropbox.
But many of these same apps are available for more established cell phones. Currently the smartphone lacks the ability to download apps from Google Play, leaving users with the limited apps in the Amazon app store. So what would direct professional users to the Amazon phone over its competitors?
24/7 Tech Support
One of the best features of the Amazon Fire Phone is its ease of use. Novice users will find the straightforward interface easy to learn and Amazon's on-demand tech support will help with any problems. This tech support is available at the touch of a button, 24/7.
While many businesses may choose a more established phone for professional users, the Amazon Fire Phone shows promise, especially with around-the-clock technical support provided. In an environment that is increasingly requiring users to work without on-site computer support, the idea of getting live virtual help at the touch of a button will likely spread to other devices, as well.
https://www.computersupport.com/wp-content/uploads/2014/06/amazonfire-300x1871.jpg
187
300
Kirill Bensonoff
https://www.computersupport.com/wp-content/uploads/2019/08/StratusPointIT-ComputerSupport-logo.png
Kirill Bensonoff
2014-06-27 06:00:45
2018-01-16 11:59:55
What Amazon's Fire Phone Brings to Your Small Business