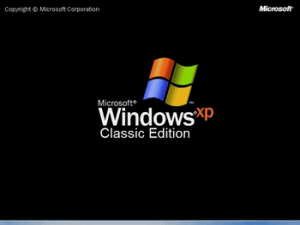 While the response toward cloud storage and networking has been overwhelmingly positive, businesses are still slowly warming up to the idea of virtualized desktops. Amazon Workspaces stands to make the concept more mainstream, offering a simple format with affordable prices. But businesses are still unsure what a desktop in the cloud really means to daily operations.
Big Changes
Currently, a major change in Microsoft Windows is leading many businesses to consider multiple options. Microsoft officially ended support for its extremely popular Windows XP operating system on April 8, leaving businesses vulnerable to viruses and data breaches. According to NetMarketShare, the 12-year-old operating system still has 28 percent of the O/S market, with many of those computers in use in both businesses and government agencies.
The expiration date has left many businesses with a big decision to make. Since many copies of Windows XP reside on devices that already need to be replaced, costly equipment replacements are often the only option. New devices will likely come with the vastly unpopular Windows 8 O/S, leaving businesses to downgrade to Windows 7 or choose a Mac O/S as an option. This has led some businesses to look at a third, less talked-about option: making the move to a virtual desktop.
Amazon Workspaces
Through an AWS consultant, businesses can utilize expert support in implementing Amazon WorkSpaces in their businesses. Employees are no longer tied to a laptop or desktop, with their entire desktop available through tablets or PCs, from anywhere with an internet connection. This makes it easier for employees who travel or telecommute to conduct their work on a daily basis.
In time, virtual desktops will become a part of every business, but currently organizations are still interested in learning more. For businesses currently running Window XP, this may be the perfect time to consider Amazon WorkSpaces as an alternative to the operating systems available today.
https://www.computersupport.com/wp-content/uploads/2019/08/StratusPointIT-ComputerSupport-logo.png
0
0
Kirill Bensonoff
https://www.computersupport.com/wp-content/uploads/2019/08/StratusPointIT-ComputerSupport-logo.png
Kirill Bensonoff
2014-04-09 06:00:26
2018-01-16 11:46:04
Windows XP Support is Ending: Is Now the Time to Go Virtual?